Published in the July 12 – July 25, 2017 issue of Gilroy Life
By Robert Airoldi
Just outside the doors of Trail Dust BBQ, we met two South Valley men at the Sept. 17 Morgan Hill Downtown Association's 2016 Beer Crawl pouring glasses of suds they made at the popular event. We were so impressed by the homebrewed ale they produced that we predicted Jon Berkland of Morgan Hill and John Phelan of Gilroy would fast become masters in turning hops and water into delicious home-brewed beer. We sure weren't wrong.
Berkland told us he and his friend recently won second place in the Sour Ale category at the National Homebrew Competition.
"Needless to say, we're extremely excited," he said. "This is our second time making it to the final round, and our first time placing in the finals."
The award was announced June 17 at the 39th annual American Homebrewers Association's National Homebrew Competition's 2017 awards banquet. Good job, beer guys!
***
For the past year, Jason and Janu Goelz (Jason Stephens Winery) and Tim Slater (Sarah's Vineyard) teamed up and purchased a vacant industrial lot in Gilroy and have been transforming the seven-acre property into the area's ultimate food and wine destination. Known as The Stomping Ground, the custom crush facility announced in early July that Geoff Mace will serve as winemaker and cellar operations manager. Most recently, Geoff worked as a winemaker for Constellation Brands.
"Geoff's passion for the craft of winemaking and his track record producing award-winning brands ensures our custom crush clients' wines are in good hands," said Jason Goelz, Managing Partner of The Stomping Ground. In Geoff's new role, he will work with the team on completion of the facility's new crushpad and production cellar and will work hand-in-hand with clients on their smooth transition into the new winery.
We are looking forward to visiting the new facility as word is it's a great place. See you soon, Jason.
• •   •
Grab your camera (or smart phone!) and show the world your favorite images of local landscape, farmers markets, parades, parks, neighborhood barbecues, pets, and other fun images of summer in South Valley. County Supervisor Mike Wasserman's 2017 Summer Photo Contest is here.
"I want to see your favorite photos that show why Santa Clara County is the best place to be in the summer," he said. "I will frame and proudly display the winning photos in my office."
The deadline is July 28. Email photo to photocontest@bos.sccgov.org along with your name, address, and where in the county you took the photo. More information on the photo contest including rules can be found at www.sccgov.org/sites/d1/Pages/Supervisor-Mike-Wasserman.aspx.
And after Mike picks his favorite, we'll publish it in this column.
• •   •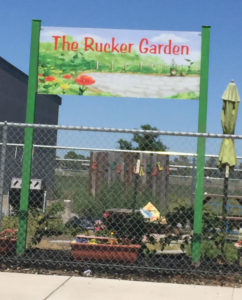 Former Rucker Elementary School second grade teacher Dana Wolfe and fellow teachers had an idea seven years ago to teach children where their food comes from and experience the joy of planting a seed, watching it grow, then harvesting it. So, on a dirt patch in front of rooms 15-17, she and a host of others built a raised bed. When the district began renovations, the garden was moved to the back of the campus.
With the help of a former organizer of the Gilroy Community Garden, irrigation was installed, New Hope Community Church laid the concrete pad for the storage shed and installed the plumbing for the outdoor sink. The Rucker Home and School Club purchased a greenhouse. During the past two years, the Rucker Home and School Club revitalized the garden. Young Signs of Gilroy, donated a "Rucker Garden" sign. This last year second grade students learned about composting and the benefits of lady bugs in the garden.
The community is invited to visit the garden this summer. Stop by July 22 and Aug. 12 and 26 between 9 and 11 a.m. to pick vegetables or just say hello. Sounds like a wonderful way to learn. Good job, Rucker, teaching children the joys of gardening!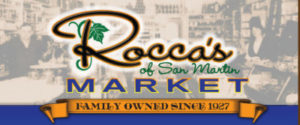 Latest posts by Marty Cheek (see all)