$25.2 million spent to help residents, businesses switch to water efficiency
Published in the July 12 – July 25, 2017 issue of Gilroy Life
By Staff Report
After five years of drought came to an end with an extremely wet winter, it can be tempting to return to old water-using ways. In order to prepare for the next dry period and make sure water still flows from our taps, the board of the Santa Clara Valley Water District voted to continue its previous call for a voluntary 20 percent reduction in water use, said John Varela who represents the South Valley as a board trustee.
"The voluntary reduction is intended to keep the importance of water conservation top of mind and to encourage people to maintain the behaviors they adopted during the drought," he said.
Even with the wet winter, from January to April, county residents reduced water use by 28 percent over 2013 levels. The board had a resolution calling for a 20 percent reduction in place. At its June 13 meeting, it rescinded that resolution and adopted a new one, calling for a voluntary 20 percent reduction in water use, but also commending the community and local water providers for their efforts.
An important factor in the local water supply outlook is the state of groundwater, with aquifers holding more water than all 10 of the district's reservoirs combined, Varela said.
"During the drought, we were on guard to ensure we didn't experience subsidence, or the sinking of land, which can happen when too much water is withdrawn from the ground," he said.
Subsidence can lead to a number of other issues, including allowing saltwater into freshwater aquifers, flooding, and impacts to infrastructure such as pipelines, roads and bridges. Careful management of groundwater and the important savings achieved by the community have put the county on track to finish 2017 with groundwater in the normal range, Varela said.
Although the immediate water supply picture looks good, California will face more droughts ahead, he said.
"We take planning and conservation seriously. Over the course of the drought, we spent $25.2 million to help residents and businesses convert high-water-using turf to low-water-using landscapes and to help switch to water-efficient appliances," he said.
The district offers rebates for irrigation equipment upgrades, landscape conversion, and gray water "laundry-to-landscape" systems. It also offers a free Water Wise Survey Program. For the outdoor survey, it sends a trained irrigation professional to homes to complete a comprehensive evaluation of local irrigation systems.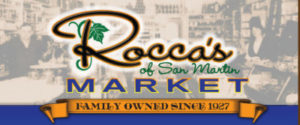 Latest posts by Marty Cheek (see all)