Alexandra Souza honored by Chamber of Commerce
Published in the July 19 – August 1, 2017 issue of Gilroy Life
By Staff Report
Recent Christopher High School graduate Alexandra Souza was honored with the Gilroy Chamber of Commerce's monthly "High-5 Award" at the June 14 breakfast.
The young woman was accepted into the service academy for the United States Coast Guard and was sworn in July 17. She is the first person from Christopher to be accepted into the service academy. She will be attending the Marion Military Institute in Marion, Ala., for one year before attending the U.S. Coast Guard Academy in Connecticut.
At Christopher, Souza was active in sports programs such as the varsity swim team, including as team captain her junior and senior year. She was a freshman cheer team captain and the co-captain for the junior varsity team.
She was involved in student government and was the president of the National Honor Society and served as treasurer her junior year. She completed AP and honors courses while maintaining a weighted GPA of 4.33. She was on the honor roll for four years and the principal's list in the tenth and twelfth grades.
She volunteered more than 447 hours of community service, and worked as a lifeguard, water safety instructor and water polo coach. In 2014, Souza received a citation from the city of Gilroy for a possible spinal rescue while lifeguarding at Christopher High School.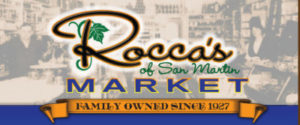 Latest posts by Marty Cheek (see all)