"Shrek – The Musical": A visit to a Fairy Land you did not know existed.
By Camille Bounds
College and community theater productions are becoming an amazing experience. They are becoming more and more professional and at times give touring company's a run for their money, Foothill College Music Theatre's production of "Shrek – The Musical" has done just that.
They have a super full orchestra led by Musical Director Rick Reynolds that just about matches any professional group on the road. Milissa Carey directs with a detailed strong hand that gives her cast a foundation that holds her actors where they belong. Cleaver original choreographer by Riette Burdick brings in the joy with fitting movement while dressed by imaginative costume designer Julie Engelbrecht who gives a wonderful treat to the eye with color and design.
This crazy, mad, charming musical comes from the creative magic of Dreamworks, that brought us "Shrek' the Oscar winning animated movie, about an ogre that finds a cause and a love to fight for and where good triumphs over evil. The musical has the book and lyrics by Pulitzer Prize winner David Lindsay-Abaire and music by Jeanine Tesori.
The musical plot runs about the same as the movie and opened to rave reviews on Broadway in December 2009 and earned eight Tony Award Nominations. What do you get when you stir up a burping ogre with a flatulence problem, a cheeky donkey, a sassy cookie, a delightful heroine, an optimistic Pinocchio an egocentric villain you love to hate and just about all the fairy tale characters in send up mode that can get under one roof?
You get "Shrek the Musical". Get a bunch of talented actors together with the Foothill Music Theatre and you get an entertaining well done evening of theatre magic. A solid cast led by Andrew Ross who makes a realistic, intrepid Shrek, Nick Kenrick as the chatty Donkey, Joey McDaniel as Lord Farquaad is a delight as the villain you love to hate and Jocelyn Pickett brings us a plucky Flona with a fine singing voice.
Sound by Andrew Heller, lighting by Michael Ramsaur and sets by Lynn Grant make this production a memorable event. Just add a vigorous, lively cast with a cleaver dragon with blinking eyes and whipping tail as the cherry on top of this charming sundae.
Come to Fairy Tale Land and bring the whole family for a fun filled evening or afternoon of joyful shenanigans and music.
Camille Bounds is the theatre, arts and travel columnist for the Morgan Hill Life and Gilroy Life. She can be reached at: bounds17@gmail.com
DETAILS
"Shrek The Musical"
Where: Smithwick Theatre
Foothill College
12345 El Monte Rd. Los Altos Hills
When: Through: Aug. 6
Tickets: $12-$32
Reservations and information: 650/949-7360
Or visit: www.fooyhill.edu/theatre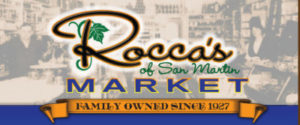 Latest posts by Marty Cheek (see all)