Published in the August 9 – August 22, 2017 issue of Gilroy Life
By Andi Joseph
Fire has always been my greatest fear. I love to cook, but am never comfortable using my gas stove. I regularly worry about my dryer hose clogging, and keep a fire extinguisher nearby. I don't even keep candles in my house because I don't like the idea of a tiny flame on my coffee table.
Perhaps it's slightly irrational and OCD of me because I've never been affected by a fire of any sort.
My brother and sister were evacuated from their respective neighborhoods a couple of years ago due to the huge Valley Fire in Lake County. Unlike many, both had homes to return to — with only interior smoke damage to be cleaned.
But other than that, fire has never personally touched me until recently, with the Detwiler Fire in Mariposa County.
I have a strong relationship with my aunt — my mom's sister — and often spent time with her and my uncle in Mariposa. When he died in 2015, I continued visits and kept her company during lonely weekends. I spent another weekend with her in July.
Just days after my visit, the Detwiler Fire raged out of control and police came to her door, telling her to "get out now." She grabbed a couple of photo albums, a computer backup drive, and my uncle's ashes before she evacuated.
After staying with my parents (who live about 40 miles away) for several days, she and my mom were allowed to return to check on her home.
Sadly, there was nothing left. My aunt was one of the 60 people whose home was destroyed by the Detwiler Fire.
The past couple weeks have been tremendously painful. Not only was it the home she and my uncle shared for 20-plus years, it's the home he spent his final days in with her by his side. It was the home that held holiday gatherings and family reunions. It was the home base for any family member who wanted to visit Yosemite.
It took her quite some time to deal with her husband's death, and during my last visit in July, I told her I could see the light was finally returning to her eyes.
Now I feel additional sadness for saying that only days before she'd be knocked back to square one and her grieving process would start all over again.
In moments of calm, she's revealed the guilt she feels — how maybe she should have grabbed that extra photo or that button-up shirt of my uncle's she always wore.
She's mentioned her outdoor cat, Rusty, who wouldn't come to her and she had to leave behind — and whom she hasn't seen since.
She continues to live in the guest bedroom of my parents' house in Coarsegold — where she's welcome indefinitely. They've taken her shopping to pick up necessities people generally don't think twice about: toothbrush, hairbrush, socks, underwear, a couple of shirts and pants.
Last weekend I made a trip to my parents' place to take my aunt some clothing that my neighbors donated and help where I could. While there, I made the drive over to Mariposa to see if there was anything I could salvage for her.
I'd seen photos. I thought I'd be prepared. Driving up the small road where she'd lived for more than two decades, I realized that photos only give you an idea of what happened. It was an assault on my senses when I stepped out of the car; not only visually, seeing the pile of debris that was once her beautiful home, but I could smell the fire, taste the ashes.
After walking around the property, I returned to my parents house with a couple of small concrete rabbits that welcomed guests along the walkway and a partially melted teacup.
What are the next steps? She's not sure, and we don't know what to tell her.
But whenever she's ready, we'll be there to help her sift through the ashes that were once her life and do our best to help her back on her feet.
Andrea "Andi" Joseph worked in newspapers for 18 years before transitioning to her current career as a website content writer and marketer. She lives south of Gilroy with her two dogs, Bailey and Cricket. Email her at andij75@gmail.com.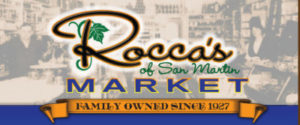 Latest posts by Marty Cheek (see all)