Published in the September 20 – October 3, 2017 issue of Gilroy Life
After attending the Women's Week Leadership Professionals Panel Aug. 24 at the Morgan Hill City Council Chambers, I truly feel empowered and inspired by listening to the six South Valley women leaders who spoke in celebration of women's equality. Women in professional fields have experienced many successes over the decades, but there is still much work for our society to do to see more women rise as effective leaders.
About 100 people attended the panel to listen to the views of Congresswoman Zoe Lofgren, South Valley architect Lesley Miles, Senior Vice President Area Manager for Kaiser Permanente Irene Chavez, Gavilan President Kathleen Rose, Santa Clara County Superior Court Judge Jacqueline Duong and (now) Morgan Hill City Manager Christina Turner. As a high school-aged woman, I have not had much experience in the professional fields as these women. But, after hearing their career struggles, accomplishments and advice, I gained a better perspective on the challenges faced by women serving as leaders.
The two lessons that stuck with me the most from the discussion were to not fear failure and to accept your success. These leaders described how as women they were expected to know twice as much as men, especially when in a position of power. When they were wrong, it was difficult to recover from the mistake because a mistake seems to disqualify a woman of the position they have. In reality, it does not.
Women must remember to accept their success in the position they have and never see themselves as anything less. I found it so powerful for these women to not only accept their mistakes but work with others to create a solution to the mistakes. I saw that true leadership means working with others and guiding others through challenges.
Motivating women to pursue leadership roles is important because it creates diversity, equality and helps pave the road for generations to come. Women have a different way of thinking than men. The women leaders on the panel described how they stood up for themselves with grace and elegance in negative situations. Educating men who do not respect women in power and changing their mentality really helps future generations of women.
More respect for women is also built by ending the stigma that women cannot hold leadership positions as effectively as men.
Women's struggles are more likely to be heard by other women. Women in leadership roles hold the ability to understand the struggles of being a woman on a different level. There is support and advocacy for women in the workplace when someone who can echo their grievances is in charge. This helps women in the workplace now as well as future generations. It is dangerous to not have women in leadership roles because it causes women's struggles to be ignored.
The six women who spoke during Women's Week made me realize the importance of leadership. I thank them for being such excellent role models. I hope to be with them one day in a leadership position, helping my community, and inspiring young people to pursue their goals.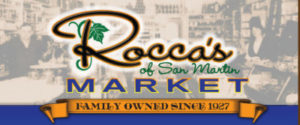 Frida Arias is a senior at Dr. T. J. Owens Gilroy Early College Academy at Gavilan Community College. She wrote this column for Gilroy Life.

Latest posts by Frida Arias (see all)