Lodge could include 500-room hotel, family water park and conference center
Published in the October 4 – 17, 2017 issue of Gilroy Life
Gilroy residents have expressed concerns about the proposed Great Wolf  Lodge, a project that if built adjacent to Gilroy Gardens Family Theme Park in the next two years could potentially bring 500,000 visitors and as much as $6 million in tax revenue annually to the region. In recent workshops, some shared their worries about protecting the vista of the Hecker Pass valley, additional traffic to Gilroy, potential noise issues, public access to the water-recreation park and the size of the project.
Bryson Heezen, director of development for Great Wolf Resorts, the lodge's developer, addressed the resident feedback he has received to members and guests at the Gilroy Rotary Club's Sept. 26 lunch meeting. That evening, he also spoke at a special study session of the Gilroy City Council. That meeting is available to watch online at www.cityofgilroy.org.
Based in Madison, Wis., Great Wolf Resorts decided Northern California was a market they needed to be in because of the proximity to the Bay Area and Central Valley. Great Wolf was in a 60-day exclusivity period with the city of Gilroy that started Aug. 1.
The Gilroy City Council is expected to decide on the question of continuing with the negotiations with Great Wolf and implementing an environmental review process at its Oct. 16 meeting.
"The point of this period is not to define a deal. It's to define the issues that need to be resolved to reach a deal," Heezen told the Gilroy Rotary Club. "When we talk to the council on the 16th, we're not asking for full project approval. We're talking about the details that need to be ironed out in order to get to a deal."
During the process of determining if the lodge might make a good fit for Gilroy's tourism profile, Heezen has met with many groups and residents seeking feedback both "positive and negative." Comments he has received show that some residents, especially those with homes in Eagle Ridge near the project, worry about what the lodge might do to their quality of life. Other residents support the project as bringing a family-focused, indoor water-themed park to the city and increasing transient occupancy tax, sales tax and property tax revenue to pay for city services.
In some social media and public dialogue, misinformation has spread about the project and its impact on the community, Heezen said.
"We're willing to work with anybody," he said. "We just need to know what the issues are. In exchange, I just ask that you learn about the facts of the project, not hearsay. Ask me any question, and I'll give you the facts about the project."
The Great Wolf entertainment-vacation model has proven successful since the company started 20 years ago. It has 13 resorts in the United States and one in Canada. Three are now under construction. Typical guests are families with children ages two to 12 who are looking for a quick "getaway" vacation. Families are expected to drive as much as two hours to a Great Wolf Lodge in Gilroy, bringing new visitors to the city, Heezen said. Building a resort next to Gilroy Gardens will encourage families to stay an extra night to enjoy both facilities, he said.
"This isn't the recirculation of spending within a community," he said. "This is incremental, new spending."
The theme of the proposed resort would have a nature lodge feel with stone, wood, earth tones in the exterior and a 5,000-square-foot entrance lobby area. The three or four-story lobby also serves as a "living room" for families to enjoy shows, story time hours and yoga. The business model is "You get two days of play for one night's stay," Heezen said.
The water park attractions are exclusively used by hotel guests. The reason is primarily for safety and security, he said. It also reduces wait times for children and parents.
"If you don't have a wristband on and are walking around that water park, that's a red flag for every employee in our lodge," he said.
Great Wolf Lodge also partners with local charities by providing a series of day passes that can be sold by the nonprofits to generate funds.
Another community benefit is the lodges come with a conference center or events center for businesses and nonprofit organizations to use as well as sports teams, military and fraternal organizations, religious groups, education, and weddings, Heezen said.
"In our portfolio, they range from 10,000 to 14,000 square feet," he said. "For this market, it'll be something that can probably hold up to 800 at a sit-down dinner."
The lodges are built with an eye toward water conservation. Great Wolf's resort in Garden Grove uses less water than an Olympic-sized pool. Hidden machinery keeps water safe for guest use.
"This is the most critical piece of our business. Half of the investment we put into our water park is stuff that guests will never see. But it touches the guests constantly," he said. "We recycle, we clean, and we efficiently use that water every day all year long. We're very proud of this. We use the best equipment out there and we are very responsible on how we use water."
The Northern California project is expected to cost more than $200 million built over an 18-month construction period, possibly beginning as early as December 2019. This will mean 1,500 construction jobs. Great Wolf projects one job per room, so a 500-room resort would provide 500 jobs, with 55 percent full time. Seasonal employees are hired during the summer months.
Heezen addressed concerns the public has expressed. Among them is potential changes the resort will have on the surrounding natural scenery.
"We have no desire to be viewable from Hecker Pass. We won't be touching the trees. Our water slides don't need to be visible," he said. "We want people to enjoy Hecker Pass as they come in off that road and have that great approach to our property. That sense of arrival is very important to us."
To make sure residents of Eagle Ridge will be impacted as little as possible, the enclosed hotel pools and slides will be pushed as close to Gilroy Gardens as possible. Berms and landscaping will also help minimize operation noises and maintain resident privacy and quality of life, Heezen said.
"Every community we're in is concerned about our noise," he said. "Everything we have is indoors, even the mechanicals. Everything is within the walls of the building."
The traffic impact on Gilroy will be minimal because most guests will come at off-commute times, Heezen.
"This is off-peak traffic. (Guests) are not coming at peak times," he said. "Nobody is putting their kids in the car at 4:30 in the afternoon and driving an hour to our destination."
The Great Wolf Lodge will encourage more visitors to come to Gilroy Gardens, said Barbara Granter. The two parks will work together to create a family vacation destination with cross-marketing, cross-promotions, and cross job training.
"Good tourist projects put Gilroy Gardens in a better place," she said. "Tourism begets tourism. If we want to become a local tourism destination, then we should be looking at these sorts of projects."
Heezen said he has heard from many Gilroy residents who expressed enthusiasm for potential benefits with Great Wolf Lodge coming to the community.
"The problem right now with this project is that negative voices are completely drowning out all of the positive comments I'm getting," he told the Rotary members. "I get so many positive comments about this, but your council members are not hearing it."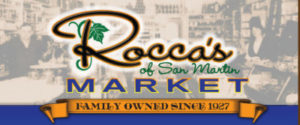 Latest posts by Marty Cheek (see all)