Published in the October 4 – 17, 2017 issue of Gilroy Life
When you combine your love for music and art and transform musical instruments into art pieces and functional furniture that captures a theme, honors and memorializes people and tells their unique story, that's "drumiture."
Morgan Hill artist and drummer Terry Guinn has discovered a way to combine his love for music and woodworking by bringing the two together as he pours his love and passion into every unique creation.
Building from his experience and early training in industrial drafting, enhanced by a degree in commercial art and advertising, Terry sees unwanted instruments as "unfinished art." From drums and guitars to stand-up basses and pianos, his artistic eye and graphic skills transform broken rejected musical instruments into the beautifully functional art in the form of memory boxes, lamps, tables, and desks. Some of the instruments have been given to him and some he finds at yard sales and even in trash cans.
In 2006, Terry launched his company Drumiture which focused primarily on the transformation of drums into original functional furniture. Under the Drumiture label, Terry created more than 100 unique pieces for individuals and charities across America.
Recipients included iconic drummers such as Mark Schulman with the band Pink, Neil Peart of Rush, and Rod Morgenstein from The Dixie Dreggs. Sports teams include The San Jose Sharks and the San Francisco 49ers. He has created pieces for The Johnny Mercer Foundation, Song Writers Hall of Fame, Roots of Rock and Roll Museum as well as charitable foundations including Susan G. Komen, Meals on Wheels, Boston Strong Foundation, Battered Women and our own local Air For Paws and Operation Freedom Paws.
During the past 11 years, Terry's work expanded beyond drums to a diverse array of instruments and finished products. In 2016, this transition prompted a new brand and a new label, Terry Guinn's Instrumental Furnishings. TGIF is about more than just the art creating experiences for music and art lovers everywhere. That's because each unique piece tells a story by incorporating original art, photos and memorabilia. Commissioned pieces even include personal treasures gathered by loving families, employees, or patrons, resulting in highly customized pieces commemorating recipients' lives and careers.
Essentially, he has created a whole new art form. In his studio there are pieces of instruments, vintage guitars hanging on the walls and various finished pieces awaiting delivery. You may want to consider having Terry create something unique for someone you love and can find out more about his company by visiting www.instrumentalfurnishings.com.
On another note, Hecker Pass Winery is starting their Wine Down Wednesdays Fall Acoustic Concert Series with live music from Sept. 27 to Oct. 25. Bring a picnic to this family-friendly series and beer and Hecker Pass wine will be available for purchase. For more information visit www.heckerpasswinery.com.
The South Valley Symphony is gearing up to present film fans with music from a long time ago in a galaxy far, far away. For "Star Wars" fans, the it launches its season with a concert that will bring the Bay Area premiere of the rousing "The Force Awakens Suite" and other toe-tapping tunes from musicals and Hollywood hits.
The SVS orchestra will play its "From Broadway to Hollywood" concert at the Gavilan College Theater starting 7:30 p.m. Saturday, Oct. 7.
The concert will highlight hit songs from Broadway, including George Gershwin's "Porgy and Bess," as an American form of art. Popular Hollywood music from John Williams will arouse the audience, including "Harry Potter" and other best-loved themes.
Here's something to draw local families. The concert will offer a lottery for 10 children to come on stage and sit with the orchestra as they perform during the finale. It's an experience that will help them see how music is made from the musicians' point of view.
Tickets for this pops concert are $25 for adults. Children and students get in free. Tickets can be purchased online at southvalleysymhonyorg or by email at concerts@southvalleysymphony.org. You can also pick them up at BookSmart in Morgan Hill, First Street Coffee and Porcella's Music in Gilroy and at the theater's ticket office one hour before the performance.
If you have a music tip send it to harmonicaman1@yahoo.com.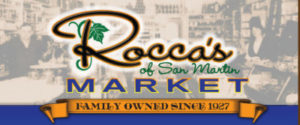 Mark Fenichel serves as the chief ad rep for Morgan Hill Life newspaper.

Latest posts by Mark Fenichel (see all)