20 talented performers from five shows honored
 Published in the November 1-14, 2017 issue of Gilroy Life
It might have been Sunday, Oct. 1, at the Morgan Hill Community Playhouse but it seemed more like midnight New Year's Eve on Broadway. The theater was packed with kids and adults shimmering with anticipation of a night of fun. Everyone was clad in their best attire and the room buzzed with energy.
It was the South Valley Civic Theatre's 48th Season Annual Awards. The votes for the 2016-2017 season shows were tallied up and the winners were announced and awarded with statues and plaques. Emcee Jayson Stebbins got things off to a rousing start and the audience rumbled with expectation. Throughout the SVCT's five shows that were nominated for best show, we saw memorable performances with scenes from "The Little Mermaid," "Vanya and Sonia and Marsha and Spike," "Willy Wonka," "The 1940s Radio Hour" and "Footloose." The awards show moved well with humor and wit. A production number from the current season's musical "Follies" was added. Just about every category possible was covered at the awards show and happy winners were congratulated by all.
Tickets for SVCT's entertaining next season are now available. A full 2017 and 2018 season of shows are offered with regular and season tickets available. "Act One" Nov 17 – Dec.19, 2017, "Thoroughly Modern Millie" Feb. 23 – March 17, "Annie Jr", (Children's Musical) April 20 – May 12 and "Guys and Dolls" June 15 – July 7. SVCT's shows are a bundle of entertainment not to be missed.
2016-2017 Members' Choice Awards:
Best Male in a Lead Role (Youth): Gannon Janisch, "Disney's The Little Mermaid, Jr."
Best Male in a Supporting Role (Youth): Paul Maack, "Disney's The Little Mermaid, Jr."
Best Male in a Minor Role (Youth): Tom Piper, "Disney's The Little Mermaid, Jr."
Best Male Ensemble (Youth): Josh Watts, "Disney's The Little Mermaid, Jr."
Best Females in a Lead Role (Youth): Emily Pember, "Disney's The Little Mermaid, Jr."
Best Female in a Supporting Role (Youth) Tegan Leon, "Disney's The Little Mermaid, Jr."
Best Female in a Minor Role (Youth): Julia Millward, "Disney's The Little Mermaid, Jr."
Best Female Ensemble (Youth): Avery Dubekno, "Willy Wonka"
Best Male in a Lead Role (Teen): Edie Garcia-Flores, "Footloose: The Musical"
Best Male in Supporting Role (Teen): Ben Snook, "Footloose: The Musical"
Best Male in a Minor Role (Teen): Carter Sepulveda, "Willy Wonka"
Best Male Ensemble (Teen): Carter Sepulveda, "Footloose: The Musical"
Best Female in a Lead Role (Teen): Brianna Pember, "Footloose: The Musical"
Best Female in a Supporting Role (Teen): Paetra Rottman, "Footloose: The Musical"
Best Female in a Minor Role (Teen): Rebecca Reynolds, "Footloose, The Musical"
Best Female Ensemble (Teen): Lauren DeRosa, "Footloose: The Musical"
Best Male in a Lead Role (Adult): Scott Lynch, "Vanya and Sonia and Masha and Spike"
Best Male in a Supporting Role (Adult), Chris Souza, "Willy Wonka"
Best Male in a Minor Role (Adult): Joe Hartman, "Willy Wonka"
Best Female in a Lead Role (Adult): Megan Griffin, "The 1940's Radio Hour."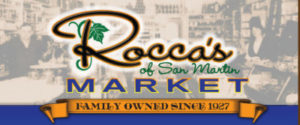 Camille Bounds is the theater columnist for the Morgan Hill Life and Gilroy LIfe newspapers. She has performed on Broadway and traveled around the world. She can be reached at: bounds17@gmail,com

Latest posts by Camille Bounds (see all)