South County branch started in 1973, Mt. Madonna YMCA chartered in 1986
Published in the November 1-14, 2017 issue of Gilroy Life
South Valley locals celebrated the YMCA's 150th year in Santa Clara County with a "Fall-Anthropy Celebration" hosted by the Mt. Madonna YMCA Oct. 6. Morgan Hill Mayor Steve Tate was honored with the organization's Lifetime Asset Champion Award for his work on its Project Cornerstone youth development initiative.
Recipients of the Mt. Madonna YMCA Heroes Awards were John Gerhardt, Jan Hagemann, Nancy Neyer-Kinoshita and Cricket Rubino.
The YMCA was started in 1844 in London as a Christian charitable group to help at-risk young men develop mentally, physically and spiritually in the hard-life streets of the Victorian-era city. Organizers in San Jose brought the YMCA to Santa Clara in 1867, Mary Hoshiko, senior vice president of operations for the YMCA of Silicon Valley, told the crowd at Mama Mia's Mediterranean restaurant in Morgan Hill where Fall-Anthropy was held. The San Jose YMCA opened the first reading room in the city which evolved into today's San Jose public library system, she said.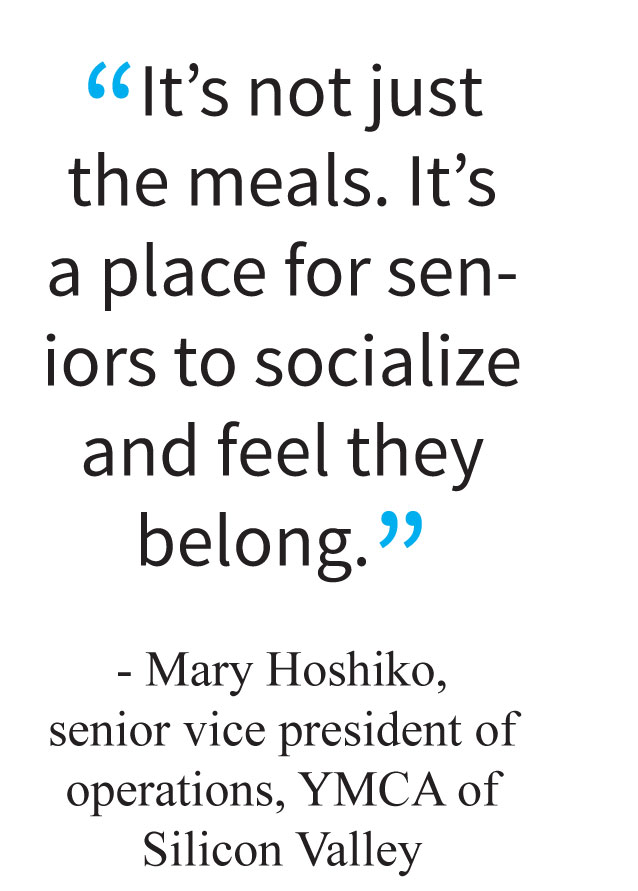 "In founding the first library, today the Y continues to be strategically partnered in education and libraries to help close the achievement gaps for our after-school education enrichment programs and our summer learning programs, which are focused on literacy."
In 1973, the YMCA came to the South Valley region to serve the people of Morgan Hill, Gilroy and San Martin. The Mt. Madonna YMCA branch was chartered in 1986 and began day camps and a child care center at Paradise Valley Elementary School. Through partnerships with the cities of Gilroy and Morgan Hill, the group has grown to serve young people and seniors throughout the region. The Mt. Madonna YMCA engages 892 students every day in both cities with after-school learning activities where they develop skills and confidence as they have fun with other children, Hoshiko said.
The nonprofit also puts on summertime day camps. This year, 573 student campers participated in activities to build their reading skills and learn how to be better citizens.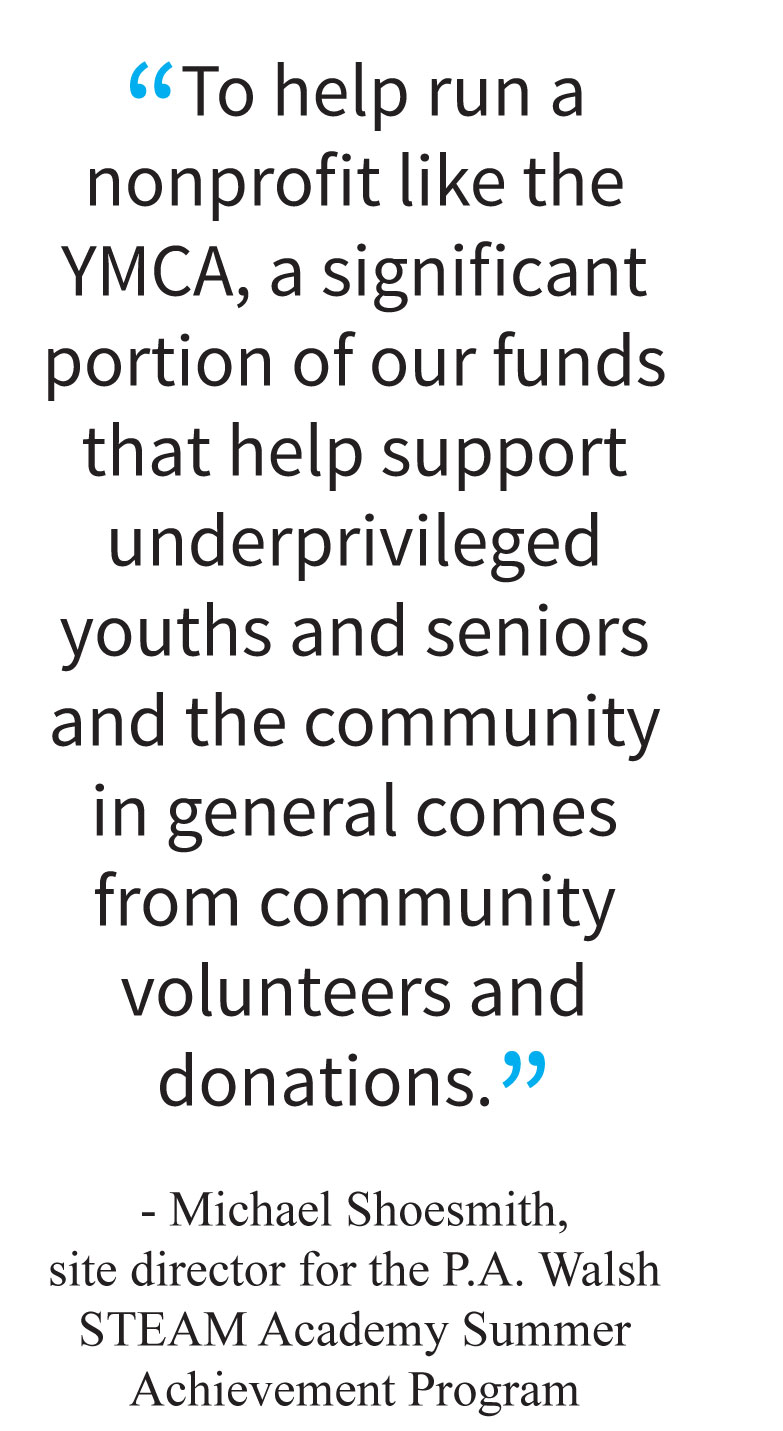 The YMCA partnered with the Morgan Hill and Gilroy public libraries this summer to provide as many as 777 meals a week to children and families who during the school vacation time of the year might not have access to healthy food.
In Gilroy and Morgan Hill, the Mt. Madonna YMCA also partners with the local senior centers to provide low-cost healthy meals as well as fun activities to engage older minds and bodies, she said.
"We offer senior nutrition programs, serving healthy meals to more than 150 seniors every day," Hoshiko said. "It's not just the meals. It's a place for seniors to socialize and feel they belong."
In Morgan Hill, the Mt. Madonna YMCA has had a "wonderful partnership" with the city, she said.
"Last year, we celebrated 10 years in partnership with the Centennial Recreation Center, which is a nationally award-winning model for a city-YMCA partnership to provide a community center for people of all ages to gather, socialize, learn and achieve their health goals," she said.
In a video presentation, Project Cornerstone Executive Director Anne Ehresman described Mayor Tate's involvement with the YMCA which brought him the 2017 Lifetime Asset Champion Award for his work in promoting the 41 Developmental Assets. These encourage a community to help young people grow into good citizens.
"Under your direction, guidance and inspiration, your community was one of the very first in Santa Clara County to adopt the Developmental Asset framework that Project Cornerstone promotes for the guiding practice that everything that the city does," she said.
Building up local youth to succeed is paramount to all South Valley community members, Tate said in receiving the award. He described his involvement in working with schools, city staff, the police department and the YMCA to encourage the engagement of local young people through the Developmental Assets.
"This program that was brought to Santa Clara County by the YMCA is proving to be the way for kids to succeed and thrive," he said. "It was very obvious to me when I first heard about the program in 1998 that this is something we have to adopt, this is something we have to get into our culture and be a natural thing that we do. We've been fortunate over the years to have leadership."
Many children face frustration mastering reading skills, so the Mt. Madonna YMCA started its successful Summer Achievement Program three years ago to give extra assistance to Morgan Hill first and second graders with below-grade reading ability.
Summer Achievement originally started in Charlotte, North Carolina, as a summer learning program where teachers in the schools started working with the YMCA to try to find a way of doing their own YMCA-led summer school, said Michael Shoesmith, site director for the P. A. Walsh Steam Academy Summer Achievement Program in Morgan Hill.
The Fall-Anthropy Celebration helps the Mt. Madonna YMCA not only raises money to support programs such as Summer Achievement but it also helps put a spotlight on the many local leaders who are involved as volunteers and board members to support the organization's projects in the South Valley region.
"To help run a nonprofit like the YMCA, a significant portion of our funds that help support underprivileged youths and seniors and the community in general comes from community volunteers and donations," Shoesmith said. "Aside from that, it's also very important to raise awareness. A large part of the Y is to raise awareness of the needs of the community and what we're doing to help with the community."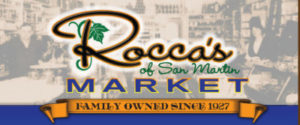 Latest posts by Marty Cheek (see all)