Pvt. Frank Masoni laid to rest after remains identified
Published in the November 29 – December 12, 2017 issue of Gilroy Life
With sadness and celebration, the South Valley community welcomed Frank Louis Masoni back from a world war fought long ago.
After 74 years missing, the Gilroy-born man was laid to rest at Gavilan Hills Memorial Park Nov. 18 with a military ceremony including a 21-gun salute by a U.S. Marine honor guard.
At 21, Masoni enlisted in 1942. As part of the 2nd Marine Division, he fought in the Battle of Tarawa in the central Pacific Ocean. The island was a key strategic point to build an airplane runway for the next stage of the war in the Pacific. About 4,500 Japanese soldiers waited for the invasion. Masoni was one of 1,009 Marines to pay the price for freedom during the fight on Betio's beach sands.
Gilroy Mayor Roland Velasco spoke about Masoni's bravery.
"Frank, along with 18,000 of his brother Marines, were assigned to attack and defeat Japanese troops dug in on a heavily fortified and defended island," he said.
A number of unforeseen elements disrupted the landing on the beach. These included delays in air support and uncooperative tides.
"The larger landing crafts became stuck on the reefs, forcing the Marines to abandon the amphibious vehicles and wade through mortar to the island," Velasco said. "Due to the accuracy of enemy fire, many Marines were hit before reaching land. Those who made it to shore were either wounded or severely exhausted."
On the second day of intense fighting, Japanese snipers used the cover of darkness to position themselves on the stranded landing crafts. During this second day of intense battle Masoni took enemy fire and was killed, mostly likely from a mortar.
"Frank Masoni laid down his life on a tiny island 4,828 miles from the small town of Gilroy that he grew up in," Velasco said. "Far from the place he called home, far from his family and friends, Frank gave what President Lincoln described as the last full measure of devotion to his country and to his fellow Marines."
The three-day battle ended in victory for the Marines.
The American military could not identify Frank's remains at the time. They were buried with others in Hawaii's military cemetery at Honolulu.
"Meanwhile, back home, Frank's family prayed and waited for word about Frank's remains and the hope that they would be returned home," Velasco said. "Frank's mother, Clorinda, never gave up hope. In one letter to the General Accounting office in Washington, D.C., she wrote: 'I am very interested in having his body returned home. I will appreciate all you can do."
Nearly three quarters of a century later, Masoni's family learned the Defense POW/MIA Accounting Agency confirmed his remains. Forensic scientists identified his body and others killed at Tarawa through X-rays of his bones and dental records.
On Friday Nov. 17, a team of Patriot Guard Riders met a commercial airliner at San Jose International Airport to escort the World War II hero to Habing Family Funeral Home in downtown Gilroy. After the funeral service Nov. 18, the riders and others formed a procession through the downtown area for Masoni's final journey. American flags lined Monterey Street downtown in tribute to his sacrifice. Along both sides of First Street as the procession reached the cemetery, Gilroy residents stood at attention or saluted. Young people carried homemade signs.
"It's been nearly 74 years to the day that Frank Masoni lost his life, defending freedom," Velasco told those attending the service. "And here he is, finally home where he belongs. Home near the neighborhood where he once played as a child. Home near St. Mary's School where he attended. Home near the farms and fields that was once Gilroy. Home to a hero's welcome. Welcome home, Frank. Welcome home."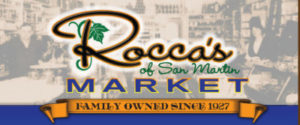 Latest posts by Marty Cheek (see all)