Published in the November 29 – December 12, 2017 issue of Gilroy Life

Two more weeks left for Open Enrollment. Don't wait until it's too late. Open Enrollment for Medicare health plans runs until Dec. 7 (for a Jan 1, 2018 effective date) and at this time you can change your Medicare Advantage Plans or your Part D Prescription Drug Plans. Both of these types of plans can change from year to year and the benefits you receive in the current year are guaranteed through Dec. 31 of each year.
You should have received your "Annual Notice of Change" letter, which explains any changes in premium and copays that you will have in the next year. Keep this letter in your files because this is an important letter and might be needed to give you a guarantee to go to a Medicare Supplement plan if needed.
If you're not sure or confused about what to do, seek out assistance from an agent who specializes in the Medicare market.
An independent agent is the best way to go because they write multiple companies, to give you choices, and they understand how to analyze your situation to get  you into the best plan for you.
There are many things to take into account, starting with the medications you take. Not only do you want to be sure they are covered, but you want to save as much money as you can and we know how to analyze the whole picture of your medications and your health care needs.
Open enrollment for the Individual Market is open until Jan. 31.  If your plan is going away as of Jan 1, you'll want to select a new plan by or before Dec. 15 to get the Jan. 1 effective date. You can purchase your coverage direct from the insurance company or through the Exchange, called Covered California, or purchase either through an Insurance Agent who can help you navigate this difficult task.
A lot of people assume you have to buy your coverage through Covered CA, but that is not true. We only place clients through Covered CA if they get financial assistance or outside of open enrollment when a carrier requires us to do so for a specific situation.
If you don't get any financial assistance through Covered CA , it could cost you more to purchase your coverage this way. We recommend looking at the premium both ways, you might be surprised to find you will save a lot of money by going direct to the carrier.
There are less choices this year through Covered CA and in some counties, only one choice, on or off exchange. We are here to help with all your health insurance needs.
Michele Campbell is the owner of Michele Campbell Insurance. Contact her at michele@mcinsuranceservices.com or at (408) 848-2271.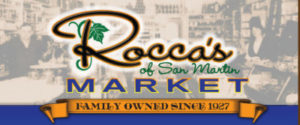 Michele Campbell owns and operates Michele Campbell Insurance in Gilroy. If you have questions or need help, reach her at (408) 848-2271 or at michele@mcinsuranceservices.com.

Latest posts by Michele Campbell (see all)