Published in the December 13 – 26, 2017 issue of Gilroy Life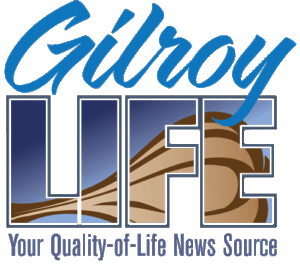 Mondays
Free guitar lessons
• Gorden Gibson teaches free guitar lessons at the Gilroy Senior Center, 7371 Hanna St., from noon to 1 p.m. Details: (408) 846-0414.
Line dancing lessons
• Line dancing from 7 to 9 p.m. at the San Martin Lions Club, 12415 Murphy Ave.
Celebrate recovery
• Group meets at 6:30 p.m. at South Valley Community Church, 8095 Kelton Dr., Gilroy. Details: (408) 848-2363.
Second Monday
Parkinson's support group
• Meet at the Village Green Senior Living Center, 7600 Isabella Way, from noon to 1:30 p.m. Details: Judy at (408) 607-8254.
Last Monday
Parenting Support
• Starting Sept. 25 at 10 a.m. at Informed Choices. Join with other moms to learn, share and journey through parenting. Nutrition, postpartum and breastfeeding are discussed as well as a variety of topics. Details: (408) 847-8880.
Mon., Wed., Fri. & Sat.
Join the Gilroy Gators Masters
• Workout from 5 to 6 a.m. and most Saturdays from 7 to 8:30 a.m. at Gilroy High School. Masters swimming is for adult swimmers looking to get in or stay in shape, or for triathletes looking for more swim time and/or instruction. Details: www.gilroygators.org or email gilroygatorsmasters@gmail.com.
Mondays, Thursdays
Duplicate Bridge
• Games at 1:20 p.m. Mondays and 10 a.m. Thursdays at the Gilroy Senior Center, 7371 Hanna St. Details: (408) 921-8512 or email win.stone@charter.net.
Tuesdays
Ladies Golf Club
• The Gilroy Ladies Golf Club is looking for new members. Details: (408) 779-0886 or (408) 776-7509.
Every Wednesday
Line dancing helps Martha's Kitchen
• Learn to line dance with lessons at 7:30 p.m. at The Hill in Morgan Hill and the $5 fee will be donated to Martha's Kitchen to feed South County families. The program runs through December.
First Wednesday
Support group
• A local dementia support group meets from 6:30 to 7:30 p.m. at Village Green of Gilroy, 7600 Isabella Way. For more information, call (408) 441-0223.
Thursdays
4-H meeting
• Learn leadership and life skills at the Pacheco Pass 4-H meetings from 7 to 8 p.m. Details: email pachecopass4hclub@gmail.com or call (408) 824-8201.
Every Friday
Friday Night Bingo
• Doors open at 4 p.m. with early bird games starting at 6 p.m. at the VFW, 74 W. Sixth St.
Celebrate recovery
• Group meets at 6 p.m. for food, 7 p.m. for large groups and 8 p.m. for small groups, at New Hope Community Church, 8886 Muraoka St. Details: (408) 398-5107.
Late evening gym
• Come to a safe space to play games, and have fun from 6 to 9 p.m. at the El Portal gym. Food is served. This program is for ages 13 to 19 though younger children are allowed if accompanied by a parent or sibling older than 18. Must get a permission slip if you are attending for the first time. Details: (408) 846-0460 or (408) 846-0313.
Second Friday
Horsemen meet
• The San Martin Horsemen's Association meets at 7 p.m. at the San Martin Lion's Club, 12415 Murphy Ave. Details: www.smhorse.org.
Second Saturday
Poetry readings
• Join the poetry fun with the longest running group in South County area from 3:30 to 5 p.m., Gilroy Public Library, 350 W. 6th St. All levels welcome.
First, third Sundays
Grief Support Group
• This group provides a safe and respectful place to share grief. It meets at 2 p.m. at the United Methodist Church, 17175 Monterey St. Details: (408) 607-5779 or email platnumer@aol.com.
Through Dec. 21
CHP Toy Drive
• The Hollister-Gilroy CHP Area office has partnered with the Kohl's department store in Gilroy for their annual, "Chips for Kids" holiday toy drive. Toy collection are near the cash registers at the Kohl's store, 6765 Camino Arroyo. A donation of a new, unwrapped toy will be delivered to children in need in our local community Friday, Dec. 22. A toy collection bin has also been placed in the lobby of the Hollister-Gilroy Area CHP office in Gilroy, 740 Renz Lane if you wish to make your donation there. Details: Officer Chris Miceli at (408 )848-2324 x211
Dec. 19
Life Skills program
• Restore! Life Skills is a series for parents in the Gilroy Unified School District. In each session from 6 to 8 p.m., parents will learn simple restorative breathing exercises, meditation practices, and relaxation techniques. Translation and child care provided. Details: (408) 426-7038.
Jan. 20
Oakwood Open House
• Learn more about Morgan Hill's independent, non-sectarian, college-preparatory school for students in preschool-12th grade. Open House is a fun, family event. Oakwood is located at 105 John Wilson Way, Morgan Hill. Details: www.oakwoodway.org.
Send calendar items to editor@gilroylife.com.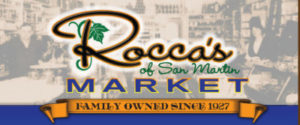 If you wish to send a Calendar Page item to Gilroy Life, please send your event's details to editor@gilroylife.com. If you have a good quality publishable photo or a flyer of the event, please feel free to send that to the same email address.

Latest posts by Calendar Editor (see all)