VRC provides computers, Internet to help students achieve
Published in the December 13 – 26, 2017 issue of Gilroy Life
When men and women come out of years serving in the military, they often face the challenges of adjusting back to the less structured world of civilian life. Some of the estimated 125 vets who attend Gavilan Community College find a place of hope and help at the Gilroy campus's Veterans Resources Center.
Many of Gavilan's student veterans have a maturity gained from training in the Army, Air Force, Navy or Marines. It can help them excel with their classroom performance. But some veterans also are challenged because of the lack of structure, said Dewitt Stuckey, the Veterans Resource Center counselor.
"You have the veterans who are very disciplined. You tell them the assignment is due on a certain date and they're already on it — boom, boom, boom — they submit it and it's over and done," he said. "And then you have the veterans who are so used to structure in their (military) environment such as when they can go to the restroom, when they can sleep and when they can eat. So, they need extra assistance in terms of time management and maybe some motivation —  a kick in the butt opportunity."
Located in the same building as the library, Gavilan's VRC provides laptop computers, printers, and Internet connection to help students achieve academic success. They can enjoy snacks or just hang out with other students who served in the military.
Gavilan veterans can receive extra assistance at the center in how to tap into campus resources. They also get help in finding ways to pay for their college education, including assistance through the federally-funded G.I. Bill.
Among the veterans who take advantage of the VRC is Raymond Lopez, a nursing school student and the president of the campus's chapter of the Student Veterans of America club. He served in the Marine Corps loading explosives on aircraft as an aviation ordnance specialist from 1996 to 2007. For Lopez, the center helps the veterans join in a friendly, nonjudgmental environment.
"It's our only little area where veterans can come and relax and mingle with other veterans," he said. "For a lot of people transferring from the military atmosphere into the college atmosphere or to the civilian realm, it's very tough. So, you give them a place of comfort where there are people like them who can help them transition a little easier."
The club members often do social events such as driving in the VFW van to San Jose to watch a boxing match. They also put on an annual fundraiser in spring to raise money for shelters in Santa Cruz and Hollister that help women victimized by domestic violence or rape.
"Sometimes we'll dress up in full drag," Lopez said. "We do it for the Walk a Mile in Her Shoes  nonprofit organization."
Not only can veterans use the VRC but also their dependents, he said.
"They are a part of the veteran too, and we truly believe that. The family always sacrifices as well," Lopez said. "Nobody understands like they do how much the veterans really put on the line. Those families, those wives, those kids who have missed their dad for so many months, they suffered, too."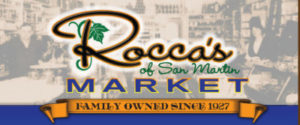 Latest posts by Marty Cheek (see all)