Published in the December 13 – 26, 2017 issue of Gilroy Life
I'm a December baby. Dec. 23, to be exact. People tend to feel sorry for me and say things like, "Oh, that must have been awful." But it wasn't. When I was a kid, my parents always made sure that my birthday and Christmas were distinctly celebrated.
These days, birthdays are more about trying to find time to get together with people I care about. It's often difficult for my small group of close friends to get together on my birthday — simply because everyone has their own families and it's the holiday season — so we adjust. We celebrated an early birthday with dinner and drinks in San Juan Bautista in early December, simply because that's when everyone could get together.
Now that the annual birthday celebration is over, I look toward Christmas and reflect on years past.
One year when I was a little, there was nothing I wanted more than the Mickey Mouse Talking Phone. I can remember thinking about it for months and months. Anyone who had this amazing phone could talk to Mickey, Donald, Goofy … even Pinocchio! Just imagine!
So when the holidays rolled around, you can bet that was the top thing on my list. I don't remember ever really believing in Santa Claus or how my parents explained things, but we always opened gifts on Christmas Eve.
I could hardly wait. I just knew that coveted phone was under the tree waiting for me. My brother and I began to open our Christmas gifts and with every tear of holiday wrapping paper and pretty bows, my anticipation grew.
Where was it? It had to be here somewhere!
We made it to our final gifts, which my parents always set aside — I think they just wanted to torture us as long as they could.
The final box was about the right size. The right shape. As I tore through the paper, there it was. The toy that I had yearned for so badly nearly the entire year was finally mine!
As Mom added batteries to my new treasure, I couldn't wait to get the receiver in my little hands. Oh, the conversations I was going to have with Minnie Mouse and Goofy and Pluto … even if he just barked in return!
Mom closed the battery compartment and handed the prized possession over to me. I pressed some buttons. Hello? Hello Mickey? Donald? Hello? There was no answer on the other end of the line.
After several battery changes and trying to figure out what we might be doing wrong, Mom and Dad told me the terrible news — the phone was broken and they would have to return it to the store and get a new one. I was crushed.
I never got to talk to my favorite Disney characters because when we returned the gift, the store was sold out and we weren't able to get a replacement. As I head toward my 42nd birthday, you can tell that the Mickey Mouse Talking Phone has haunted me (and made me laugh) for years.
Even though I thought it was the end of the world at the time, thankfully we all grow up and realize everything's going to be OK. So here's wishing you a wonderful holiday season with family and friends. And maybe — just maybe — Santa will drop off a now-vintage 1974 Mickey Mouse Talking Phone just to poke a little fun at me.
Merry Christmas!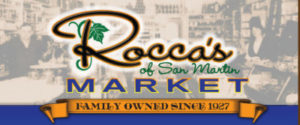 Andrea "Andi" Joseph worked in newspapers for 18 years before transitioning to her current career as a website content writer and marketer. She lives south of Gilroy with her two dogs, Bailey and Cricket. Email her at andij75@gmail.com.

Latest posts by Andi Joseph (see all)