By Staff Report
St. Louise Regional Hospital and O'Connor Hospital appointed Arthur Douville, MD, as chief medical officer, effective Jan. 1, 2018. Dr. Douville will be responsible for patient quality and safety, physician relations and medical staff leadership development.
"After an extensive search, we are pleased to welcome Dr. Arthur Douville to our organization," said Jordan Herget, president and chief executive officer for St. Louise Regional Hospital and O'Connor Hospital. "He brings decades of experience in improving patient quality and integrating care across communities. His vision and commitment to high quality patient-centered care will be a tremendous asset to (to both hospitals) as we continue to grow and expand our services."
Previously, Dr. Douville served as chief medical officer at Good Samaritan Hospital in San Jose, where he was instrumental in building and sustaining physician and hospital networks, including successes in clinical program development and management, regulatory compliance, and recognition.
Dr. Douville received his medical degree from the University of Kansas School of Medicine and is board certified in neurology. He has served on the medical staff at Good Samaritan Hospital in San Jose and El Camino Hospital in Mountain View and runs a private practice in the Bay Area.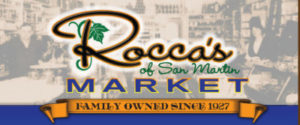 Char Marrazzo serves as the marketing director for Gilroy Life newspaper. If you're interested in discussing advertising opportunities to reach every household and business in Gilroy, please contact her at 408-607-1998 or email her at sales@gilroylife.com.

Latest posts by Char Marrazzo (see all)