Published in the December 27 – January 9, 2018 issue of Gilroy Life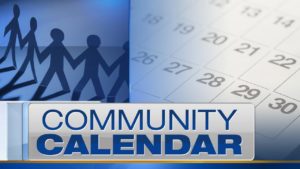 Ongoing
Women's Support Group
An eight-week personal study with other caring women healing from post-abortion. These are individual or group sessions. Details: (408) 847-8880.
Mondays
Free guitar lessons
Gorden Gibson teaches free guitar lessons at the Gilroy Senior Center, 7371 Hanna St., from noon to 1 p.m. Details: (408) 846-0414.
Line dancing lessons
Line dancing from 7 to 9 p.m. at the San Martin Lions Club, 12415 Murphy Ave.
Celebrate recovery
Group meets at 6:30 p.m. at South Valley Community Church, 8095 Kelton Dr., Gilroy. Details: (408) 848-2363.
Food addicts meetings
Having trouble controlling the way you eat? Food Addicts in Recovery Anonymous (FA) is a free 12-step recovery program for anyone suffering from food obsession, overeating, under-eating or bulimia. Meetings are held at 7 p.m. at Advent Lutheran Church, 16870 Murphy Ave. There are meetings every day in California – for more information or a list of additional meetings throughout the U.S. and the world, call 800-600-6028 or visit www.foodaddicts.org.
Second Monday
Parkinson's support group
Meet at the Village Green Senior Living Center, 7600 Isabella Way, from noon to 1:30 p.m. Details: Judy at (408) 607-8254.
Last Monday
Parenting Support Group
Starting Sept. 25 at 10 a.m. at Informed Choices. Join with other moms to learn, share and journey through parenting. Nutrition, postpartum and breastfeeding are discussed as well as a variety of topics. Details: (408) 847-8880.
Mon., Wed., Fri. & Sat.
Join the Gilroy Gators Masters
Workout from 5 to 6 a.m. and most Saturdays from 7 to 8:30 a.m. at Gilroy High School. Masters swimming is for adult swimmers looking to get in or stay in shape, or for triathletes looking for more swim time and/or instruction. Details: www.gilroygators.org or email gilroygatorsmasters@gmail.com.
Mondays, Thursdays
Duplicate Bridge
Games at 1:20 p.m. Mondays and 10 a.m. Thursdays at the Gilroy Senior Center, 7371 Hanna St. Details: (408) 921-8512 or email win.stone@charter.net.
Tuesdays
Ladies Golf Club
The Gilroy Ladies Golf Club is looking for new members. Details: (408) 779-0886 or (408) 776-7509.
Every Wednesday
Line dancing helps Martha's Kitchen
Learn to line dance with lessons at 7:30 p.m. at The Hill in Morgan Hill and the $5 fee will be donated to Martha's Kitchen to feed South County families. The program runs through December.
First Wednesday
Support group
A local dementia support group meets from 6:30 to 7:30 p.m. at Village Green of Gilroy, 7600 Isabella Way. For more information, call (408) 441-0223.
Second Wednesday
SV Woodworkers meet
If you are a woodworker or enjoy working with wood you might enjoy joining the South Valley Woodworkers, serving South San Jose, Morgan Hill, Gilroy and Hollister. Group meets at 7 p.m. in Morgan Hill. Details: www.thvalleywoodworkers.org.
Second, fourth Wed.
Indivisible South Valley
Indivisible South Valley is a grassroots effort, aligned with the national Indivisible Movement, working to protect democracy and core values, with a focus on local communities. Meetings are from 7 to 8:30 p.m., at the Centennial Recreation Center, 171 W Edmundson Ave.
Thursdays
4-H meeting
Learn leadership and life skills at the Pacheco Pass 4-H meetings from 7 to 8 p.m. Details: email pachecopass4hclub@gmail.com or call (408) 824-8201.
Every Friday
Friday Night Bingo
Doors open at 4 p.m. with early bird games starting at 6 p.m. at the VFW, 74 W. Sixth St.
Celebrate recovery
Group meets at 6 p.m. for food, 7 p.m. for large groups and 8 p.m. for small groups, at New Hope Community Church, 8886 Muraoka St. Details: (408) 398-5107.
Late evening gym
Come to a safe space to play games, and have fun from 6 to 9 p.m. at the El Portal gym. Food is served. This program is for ages 13 to 19 though younger children are allowed if accompanied by a parent or sibling older than 18. Must get a permission slip if you are attending for the first time. Details: (408) 846-0460 or (408) 846-0313.
Second Friday
Horsemen meet
The San Martin Horsemen's Association meets at 7 p.m. at the San Martin Lion's Club, 12415 Murphy Ave. Details: www.smhorse.org.
First Saturday
Flea Market
The Flea Market takes place from 8 a.m. to 3 p.m. at the San Martin Presbyterian Church, 13200 Lincoln Ave. Space available for $15.
Second Saturday
Poetry readings
Join the poetry fun with the longest running group in South County area from 3:30 to 5 p.m., at the Gilroy Public Library, 350 W. 6th St. All levels are welcome.
First, third Sundays
Grief Support Group
This group provides a safe and respectful place to share grief. It meets at 2 p.m. at the United Methodist Church, 17175 Monterey St. Details: (408) 607-5779 or email platnumer@aol.com.
Jan. 9
Winter fruit tree selection and care
Learn what to do now to keep your fruit trees healthy at this class presented by UCCE Master Gardener Joan Cloutier from 7 to 8:30 p.m. at the Gilroy Library, 350 W. Sixth St. Common diseases and insect pests as well as control measures, tips on selecting new and basic principles of pruning will all be discussed. Enjoy growing your own fruit trees.
Jan. 11 & 12
Movie details digital impact on teens
South County Cal-SOAP is presenting Screenagers! (a one-hour movie about teenagers and how the digital era impacts their lives from 6:30 to 7:45 p.m. in the Gilroy High School Theater, 750 W. Tenth St. This event is open to all families in the community. And the best part is, a $5 donation will go straight toward college scholarships. Details and tickets: (669) 205-5474 or at the door.
Jan. 13
Book Sale
The Friends of the Gilroy Library By-the-Bag Book Sale takes place from 10 a.m. to 1 p.m. at the Gilroy Library, 350 W. Sixth St.
Audition for 'Shrek'
Theater Fun and Carol Romo are holding auditions for the May 2018 production of "Shrek." Auditions will be held at 11 a.m. for ages 6 to 11 and 1 p.m. for ages 12 to 18, at the Morgan Hill Playhouse, 17000 Monterey Road. The registration fee is $125. Details: (408) 839-3696 or carolromo@theaterfun.com, or visit www.theaterfun.com.
Jan. 20
Oakwood Open House
Learn more about Morgan Hill's independent, non-sectarian, college-preparatory school for students in preschool-12th grade. Open House is a fun, family event. Oakwood is located at 105 John Wilson Way, Morgan Hill. Details: www.oakwoodway.org.
Jan. 22
Building a raised vegetable bed
Learn various ways of creating a raised bed for vegetables from 7 to 8:30 p.m. at the Morgan Hill Library. 660 W. Main Ave. Find out what might work for your space. UCCE Master Gardener Glenn Lattig will also discuss soil for this use and why compost is important.
Through Jan. 31
Gilroy Foundation grant cycle open
The Gilroy Foundation's 2018 Grant Cycle is now open and closes Jan. 31, 2018. All nonprofits with a 501(c)(3) status, GUSD schools, and Gilroy city programs are eligible to apply for a Gilroy Foundation grant that will serve the Gilroy community. To apply, download a current grant application, available at www.gilroyfoundation.org. Grant application, supporting documentation and copies must be submitted to the Foundation by posted mail. Please contact lgaffney@gilroyfoundation.org with any questions about the grant application process.
Send calendar items to editor@gilroylife.com.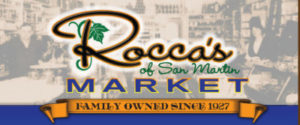 Latest posts by Marty Cheek (see all)