Published in the December 27 – January 9, 2018 issue of Gilroy Life
Paul Kloecker served Gilroy well since he and his family moved to the city in 1980. He exemplified what it means to be a true public servant, one who is committed to the community by giving his time and talent to protect and enhance the quality of life for all the residents here. He served on the Gilroy Council for a dozen years from 1983 to 1993 and rejoined it in 2016. He died Friday, Dec. 15, at age 82 from lung disease.
Kloecker's two children, Joseph and Valerie, were educated in Gilroy schools and his wife, Patricia, a Gilroy native, was a 7th-grade teacher at Ascencion Solorsano Middle School. His military service included 22 years of active duty in the U.S. Navy Civil Engineering Corps as a construction manager for the Seabees. He served in Vietnam where he helped build runways and housing. He was awarded the Bronze Star. Kloecker earned a bachelor of science degree in engineering from the University of Detroit in 1958 and worked in the field of construction project management and organizational leadership. During his career in the Navy, he completed a master of science degree in financial management in 1973 at the Naval Postgraduate School in Monterey. He rose to the rank of lieutenant commander in the U.S. Navy Civic Engineering Corps and was discharged from duty on Aug. 18, 1980.
Following his time in the military, he worked as a facility manager for various Silicon Valley firms. This job gave him the responsibility for new building design and construction project as a registered engineer.
Other areas of civic engagement for Kloecker include 12 years on the Santa Clara County Transportation Commission, serving as vice chair for two years, and 12 years as a board member or the Association of Bay Area Governments, with two years serving as vice president. He also enjoyed membership in the Gilroy Exchange Club, the Gilroy Elks Lodge and the Sunrise Rotary. He volunteered for 10 years at the Gilroy Gardens Family Theme Park and was often a volunteer at the Gilroy Garlic Festival.
As a council member, he had a reputation for being detailed oriented, a reflection of his engineering background. He often would examine the documents to get down to the details of a decision. One example of this is how he read through the California High-Speed Rail Authority documentation to share with his fellow councilmembers what he found.
In a statement released by the city, Gilroy Mayor Roland Velasco described Kloecker as a dedicated public servant who was committed to serving on many commissions and committees during his years as a local resident.
"His leadership, dedication and commitment to public service was always focused on improving the quality of life for the community," Velasco said. "The City Council and I are thankful for the opportunity to have worked with Council Member Kloecker and for all of his contributions to the city."
Visitation services were held Dec. 21, and a funeral Mass was celebrated Dec. 22, with burial at Saint Mary Catholic Cemetery.
The Gilroy City Council's next meeting is scheduled for Jan. 8 where members will decide what procedure to use to fill the vacant position. One method is to ask for applications from qualified Gilroy residents interested in serving on the council and interviewing them for the position. The council might also appoint a new member who will serve until a successor is elected in the next general election.
For Kloecker, public service was an honor. He believed in helping others in the community and giving back to ensure the future quality of life for all residents. No doubt he would encourage his fellow citizens to take part in civic engagement through volunteering with local nonprofit organizations or applying for boards and commissions with the city.
This month saw such a record low number of applicants for government boards and commissions positions that the council extended the deadline to Jan. 16. We encourage Gilroy's residents to take an example from Kloecker and give a few hours a month dedicated to serving the city through the various commissions and committees positions now available.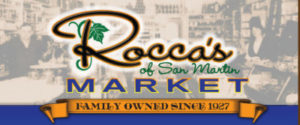 Latest posts by Marty Cheek (see all)