Published in the December 27 – January 9, 2018 issue of Gilroy Life
By guest columnist Melanie Corona
Happy New Year! While we recoup and recover from the holiday season at home, so are our downtown businesses.  The hustle and bustle of the Christmas rush is real, but the need to support our downtown business community is true all year long.
Support our downtown restaurants during the month of January as they participate in California Restaurant Week from Jan. 14-28. Gilroy's theme is "A Taste of Garlic," and participating restaurants in downtown are: The Milias Restaurant, Old City Hall, Café 152 Bread Company and Fifth Street Coffee.  Check out their garlic-themed specials being offered for the month and take the night off from cooking. Check out some of the post-holiday sales presented by our downtown businesses and pick up all the treats that Santa didn't bring.
Our retail store owners are always ready to welcome you. Come visit any number of our downtown shops and discover a true community experience that online shopping doesn't offer. Smell, taste and touch goods before you buy them. In addition, downtown Gilroy provides a number of shared business and service spaces to welcome you — Garlic City Mercantile and Garlic City Embroidery offer a plethora of shopping experiences and embroidery services; Amoretto Boutique and itty bitty Beauty Boutique offer beautiful clothes and furniture in conjunction with a full-service spa; and the Mall next to Old City Hall offers birthday gifts, soccer supplies and much more. Our service providers in downtown welcome new clients all year long. Whether you visit one of our downtown salons, get your fortune told, or attend an event at one of our entertainment venues, there is an experience to fill everyone's wildest dreams.
Last but not least, we welcome a number of exciting new businesses and restaurants to our downtown district in 2018: Golden State Brew, ADP Security and additional brew pubs and a wine and beer bar. Stay tuned for more details about these businesses as they come closer to opening.
Whatever your need, whatever your wish, there are plenty of opportunities to create memories that last well beyond the holiday season. Come check it out and join us downtown!
Melanie Corona is the executive director of the Gilroy Downtown Business Association.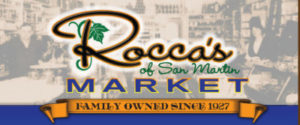 This guest column represents the views of the writer and not necessarily that of Gilroy Life. If you're interested in writing a guest column for this newspaper, please email the editor at editor@gilroylife.com.

Latest posts by Guest Column (see all)