Published in the December 27 – January 9, 2018 issue of Gilroy Life
Recently I learned of the passing of musician, teacher, music repairman and former The Music Tree owner Mark Johnson (88 years young) right after Thanksgiving. I received a call from a former Music Tree teacher asking if I could write something in my column about Mark and his impact on students.
The beloved Morgan Hill man was always happy to answer questions and help his customers. Julie Lervik, a longtime friend of his, gave me some insight into his life and exceptional character.
What jobs did Mark perform at The Music Tree?
Mark wore a lot of hats during his time at The Music Tree. He began as a simple guitar teacher, expanding into ukulele and banjo, but eventually purchased the store with his ex-wife Ellie. When they needed a tech to repair the instruments, he took it upon himself to learn, and served as the primary technician in Morgan Hill for many years to follow.
What is Mark's background in music and how did he get into the business?
Mark had no ambition to pursue a career in music initially. He had learned to play the guitar as just a hobby. After a many-year battle with alcoholism that tore his life apart, he was looking for a new start. It was a young girl that gave him the inspiration to start his career in music. She heard him playing his guitar and asked if he could teach her. She became his first student, and helped him to discover his love for teaching.
How did his students or customers learn about him?
Mark was generous to a fault, whether it was with his students or repairing instruments. He constantly undercharged for repairs, or did minor repairs for free.
His lessons often went long, turning a half-hour lesson into 45 minutes, and sometimes loaning his own personal instruments to his students so they would be able to practice at home. Even after stopping lessons he would more often than not keep in touch with former students, receiving updates on their activities and grabbing the occasional meal. The amount of love and sadness his students have expressed after his passing has been immense.
How would you describe his character or personality?
Mark was the person who would always come to your aid when you had a problem. Whether it was car trouble, emotional support, or anything between, he would be there to help. He was a man of action who hated when people were wishy-washy about making plans, or putting something off that could be done immediately.
What thoughts would you share with our readers about who he was and some of his accomplishments in life?
Mark was a very strong determined individual. He overcame drinking, quit smoking, and dropped cola just for good measure. He was never able to mend the damage he caused with his family from the darker parts of his life, but he had a new family in the friends he made over the years. Teaching was Mark's true passion. He loved all of his students. It was his motivation to keep going, even as he got older and it became more and more difficult. He will live on in the many lives he touched. He was loved, and he will be missed.
If you're looking for music instruction, the teachers from the Downtown Mall where The Music Tree was once located are now at Morgan Hill Music Studios offering music instruction for all ages in piano, guitar, voice, bass, drums, banjo, ukulele, violin, cello, and band instruments. They can be found at 1295 E. Dunne Ave., Suite 200.
Got a music tip? Send it to Mark at harmonicaman1@yahoo.com.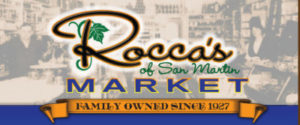 Mark Fenichel serves as the chief ad rep for Morgan Hill Life newspaper.

Latest posts by Mark Fenichel (see all)