Published in the January 10 – 23, 2018 issue of Gilroy Life
Main story – Meditation center helps practitioners develop inner peace
South County man gets gift of a lifetime — a prosthetic leg
Guest column by Mike Wasserman – 2017 was a very productive year for SC County
Editorial – Sentencing of Sierra LaMar's killer brings some closure
Around Town … with Robert Airoldi – Dine out locally 5 times in two weeks for a chance to win a $500 prize
Your Insurance … with Brian & Bob – Controlling rising medical costs during your 'Golden Years'
Life in San Martin … with Sharon Luna – Holidays are a time for reflecting and showing others that we care
Music in the Air … with Mark 'Fenny' Fenichel -A new year breeds new music, new venues and new opportunities
The Bigger Picture … with Marty Cheek – Will artificial intelligence bring out the 'angels' or 'demons' in us?
Calendar of Events – Published in the January 10 – 23, 2018 issue of Gilroy Life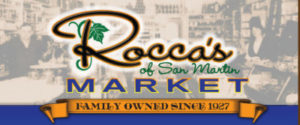 Robert Airoldi is the editor of Gilroy Life newspaper. If you have a story idea or an Around Town column item you want to tell him about, you can reach him at (408) 427-5865 or at editor@gilroylife.com.
Latest posts by Robert Airoldi (see all)