Published in the January 10 – 23, 2018 issue of Gilroy Life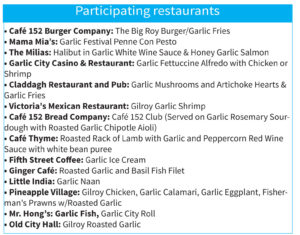 Hungry? Like garlic? If so, in honor of California Restaurant Month, the Gilroy Welcome Center and Gilroy Chamber of Commerce are teaming up with local restaurants to host "Gilroy Restaurant Week." Gilroy is, of course, the "Garlic Capital of the World," so all participating restaurants will feature a "Taste of Garlic" in a range of creative and delicious dishes. Pick up your "Taste of Garlic" ticket at the Gilroy Welcome Center or visit www.gilroywelcomecenter.org/grw/index.php. Then visit at least five of the 15 participating restaurants between Jan. 14 and 28 and get your ticket signed off for each dish you try. Once you have five dishes signed off, bring the card to the Gilroy Welcome Center to be entered into the raffle to win either a $500 gift card to Gilroy Premium Outlets or $500 worth of gift certificates to local restaurants. You can also enter by posting pictures of you and five dishes on Facebook or Instagram with hashtags of #visitgilroy, #atasteofgarlic and #grw. The winner will be announced Jan. 29.

The Gilroy Exchange Club Inaugural Essay contest to promote the spirit of Americanism and patriotism among our country's youth is here. GEC's essay contest is open to all students enrolled in the Gilroy area in the 8th grade including those who are home-schooled. Students are invited to submit a 350-word essay on the designated theme of "What Patriotism Means to Me," before Jan. 31. Local winners will be chosen from each school and will receive a cash prize in the form of a gift card from the Exchange Club and will be invited to the club's lunch meeting in February where they will share their essay with the members. For more information or to receive an entry packet, email gilroyexchangeclub@gmail.com.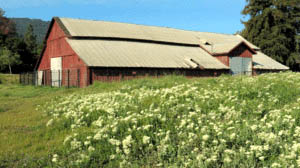 With the start of the new year, I thought it might be good to get an update about what happened last year with The Miller Red Barn Association.
In May, work began to replace the roof. However, there were a number of rafters and cross beams that needed to be fixed before the new roof could be put on. A company was found that could supply the rough-cut redwood pieces needed — the same material used in the original roof. Of course, like many projects, the repairs put them over budget. But luck was with them. A member of the Native Sons of the Golden West was traveling through the area, stopped for breakfast and picked up a copy of our sister paper, Morgan Hill Life. In it he read a story about The Barn and an upcoming barbecue fundraiser. The NSGW gave a grant of $8,500 and the roof is now weathertight and ready for winter.
The Barn's new website, www.themillerredbarn.org, was launched in June with a gallery of photos, a place to shop for Miller Red Barn artwork, T-shirts, pins, historical maps, and commemorative wine glasses. Also in June, the inaugural BBQ at The Barn raised slightly more than $10,000.
Finally, in October, they partnered with Victoria's Mexican Restaurant, 757 First St. Every third Tuesday of the month, for those customers who bring in their Taco Tuesday flyer, Victoria's will donate 15 percent of that customer's bill to The Miller Red Barn Restoration fund. Flyers are available on their Facebook page (www.facebook.com/groups/576722359191265/).

The annual Science Fair takes place Jan. 11 at Oakwood School in Morgan Hill. While all South Valley middle school and high school students were invited to participate, we heard that no budding scientists from Gilroy schools signed up. We encourage Gilroy students to attend the 2018 fair and consider participating in next year's.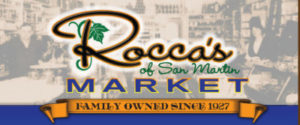 Robert Airoldi is the editor of Gilroy Life newspaper. If you have a story idea or an Around Town column item you want to tell him about, you can reach him at (408) 427-5865 or at editor@gilroylife.com.
Latest posts by Robert Airoldi (see all)