Published in the January 10 – 23, 2018 issue of Gilroy Life
By Mike Wasserman
Every day, Santa Clara County employees work hard to provide "real life help" for our nearly two million residents. Many of the county's vital services go unnoticed and unseen. Here are a few highlights from the past 12 months that we accomplished on the Santa Clara County Board of Supervisors:
Adding housing
We approved funding for local housing developments that will benefit special needs seniors and the chronically homeless, funded by the 2016 $950 million affordable housing bond (Measure A). The six projects in Cupertino, Gilroy, Morgan Hill and San Jose will add more than 350 units to the housing supply.
Helping the homelessness
We worked with cities and providers to expand cold weather shelter services to add beds and ramp up warming centers for homeless individuals and families. More than 1,700 homeless were housed the previous year according to the 2016 Annual Report for the Community Plan to End Homelessness.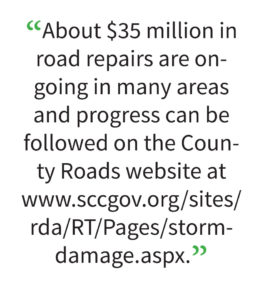 Transporting older adults
In September, we started a new door-to-door transportation program — R.Y.D.E. (Reach Your Destination Easily) — for adults ages 55 and older living in the West Valley cities. Discounts of up to 90 percent off the standard fees are available for those who meet income qualifications. This pilot program is supported in partnership by Santa Clara County, VTA, the Saratoga Area Senior Coordinating Council (SASCC), West Valley Community Services (WVCS), and the five West Valley Cities: Los Gatos, Saratoga, Cupertino, Campbell, and Monte Sereno. For  more information about the program, visit www.wvcommunityservices.org/ryde.
Caring for our animals
In November, planning and funding began to replace the antiquated current animal shelter in San Martin with a modern Animal Services Center designed to be more of a welcoming destination for visitors focused on animal welfare, care and education. Learn more at www.countypet.org.
Planning for parks
We launched a comprehensive update to the County Parks Department Strategic Plan to chart the course for the Parks Department's next 20 years. The outcomes of this strategic planning will support programs and provide facilities for the more than 2.5 million visitors who enjoy Santa Clara County's 29 parks each year.
Responding to disasters
In March, we responded to flooding, mudslides and road failures with support and resources to local agencies, jurisdictions and the community, including property tax relief for qualified homeowners. About $35 million in road repairs are ongoing in many areas and progress can be followed on the County Roads website at www.sccgov.org/sites/rda/RT/Pages/stormdamage.aspx.
Opening the VMC medical center
In December, the Sobrato Pavilion at Valley Medical Center opened its doors. The long-awaited six-story, 370,000-square-foot, 168-room state-of-the-art building, is named after Silicon Valley philanthropist John Sobrato, in appreciation of his generous $5 million donation to the project.
Reforming jails, public safety
In January, the board approved body-worn cameras for 1,142 sheriff deputies and jail officers. The goal is to help restore trust and confidence in law enforcement. By using this technology, the public can be protected against officer misconduct, and officers can be protected from unfounded allegations. More jail reform efforts continue to be a priority with improvements to the public website www.sccgov.org/jailreforms, making it more user-friendly with a robust search capability, meeting schedules and searchable updates of more than 600 jail reform recommendations.
Preserving agriculture and the environment
Working with the Santa Clara Valley Open Space Authority, the board launched the Santa Clara Valley Agricultural Plan in order to conserve the Santa Clara Valley's farmland and ranchland as an innovative climate change mitigation and economic development strategy. In the past 20 years alone, Santa Clara County has lost 45 percent of its farmland, and much of the 27,000 acres remaining are at continued risk of conversion as a result of intense land development pressure. To learn more, visit www.sccgov.org/sites/dpd/PlansOrdinances/Studies/Pages/CAPP.aspx.
Increasing drone safety
In November, I co-sponsored a proposal to restrict private drone use during emergencies so as not to interfere with emergency aircraft. It also intends to prevent them from flying in airspace above correctional facilities to prevent the illegal transportation of drugs and contraband to inmates.
Celebrating local wine month
We declared September "Wine Month" in Santa Clara County, and celebrated the three-year-old Santa Clara Valley Wine Trail, a 28-mile loop showcasing 25-plus wineries throughout South County.
Accepting partial property tax payments
In October, we launched a Partial Payment Program for property taxpayers, along with new features including email notifications and announcements. The program can provide significant relief to taxpayers who need flexibility in making multiple partial payments prior to the deadline.
Adopting children
There were 157 children formally adopted by local families in Santa Clara County. The county's Department of Family and Children's Services manages foster care and adoption services to provide a stable and supportive home for children in need.
I wish each of you a healthy 2018 and I look forward to another productive year. You can reach my office at (408) 299-5010, or email me at district1@bos.sccgov.org.
Mike Wasserman is the Santa Clara County Board of Supervisors for District 1, which includes Morgan Hill, Gilroy and San Martin.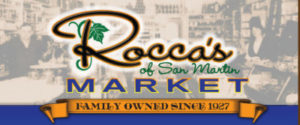 This guest column represents the views of the writer and not necessarily that of Gilroy Life. If you're interested in writing a guest column for this newspaper, please email the editor at editor@gilroylife.com.

Latest posts by Guest Column (see all)