Published in the January 24 – February 6, 2018 issue of Gilroy Life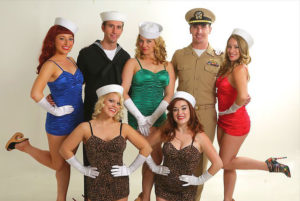 Got a craving for some nostalgic entertainment? You might want to add some light-hearted risqué thrills into your life with the Pin-Ups on Tour's national touring production. They're set to perform for the first time in the South Valley Saturday, Jan. 27, at the Gilroy Veterans Memorial Hall, at 74 W. 6th St.
The production is a vintage burlesque and variety show that supports hospitalized veterans. The group recreates the bawdy fun of vaudevillian theaters popular across America during and post-World War II. As part of the tour's mission to make veterans smile, the talented performers bring a family-friendly version of the show and gifts to hospitalized veterans who can't make it out to the events. The show comes to Gilroy thanks to a partnership with the South Santa Clara Valley Memorial District.
"We are excited to be able to provide entertainment for local veterans," said SSCVMD Board President Phil Garcia. "Pin-Ups on Tour is reminiscent of the entertainment troops see while serving. I think they'll really enjoy it."
Tickets are free to veterans. Spouses and guests can purchase tickets for $20 to $50 online at www.PinUpsOnTour.com or at the Gilroy Veterans Memorial Hall. Doors open at 7 p.m. and the show starts at 8 p.m. The show is for adults, 18 or older. Vintage attire is encouraged.
Sounds like a fun night to take a step back into yesteryears.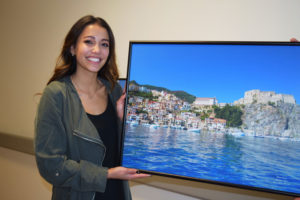 St. Louise Regional Hospital will get new photographic art to decorate its wall thanks to 2015 Christopher High School graduate Jessica Quintos, now a junior at UC Santa Barbara majoring in biology. She recently returned from Florence, Italy, where she was active in a semester abroad interning with The Foundation for Photo/Art in Hospitals. Quintos' role was to work with hospitals all over the world to receive donations of beautiful nature photographs which bring light, color, soothing images, comfort and hope to patients and families.
The Gilroy native immediately thought of St. Louise and contacted the hospital to gauge interest. John Hennelly, chief administrative officer, said, "We were thrilled Quintos reached out and helped acquire 15 gorgeous photographs that we are placing in patient rooms. It is perfect timing because we have been renovating with new flooring, paint, and art with the goal of creating a soothing environment."
When not at college, Jessica lives in Gilroy with her mom Janel, dad Jerry, brother Josh, and sisters Jennifer and Jamie.
As Gavilan College prepares for its 100th birthday in 2019, college historian Leah Halper is looking for interested parties who attended the college to contribute their memories to a Gavilan College Centennial archive and oral history project.
Of special interest are those who attended San Benito Teachers College in the 1950s and before, or who have records of college activities prior to the 1950s. Contact Leah Halper at lhalper@gavilan.edu, or call Noemi Naranjo at (408) 852-2825. Sounds like a great idea and I can't wait to see the results. I'm sure our publisher Marty Cheek will search his attic for archives relating to when his father, Raymond Cheek, helped get the community college's main campus to its current location.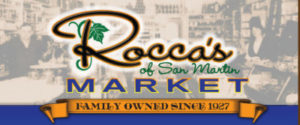 Latest posts by Marty Cheek (see all)