Published in the January 24 – February 6, 2018 issue of Gilroy Life
Corks are popping all over. More people are becoming familiar with and more acceptable to sparkling wine. It's no longer the traditional sipping Champagne made famous from monk Dom Pérignon, the cellar master of the Abbey of Hautsvillers back in the 1600s. He was quoted as saying he was "tasting the stars" after his first sip of Champagne, even though at the time the sparkling effect from the bubbles was actually considered a mistake. Today there are several types of sparkling wines to try from Champagne, Prosecco, Cava, and Franciacorta to name a few. All Champagne is sparkling wine, but not all sparkling wine is Champagne.
There are two main techniques of producing sparkling wines. In the traditional method, or method champenoise, still wine is refermented in the bottle to carbonate. Then expended yeast cells, or lees, are disgorged from the bottle, which is re-corked.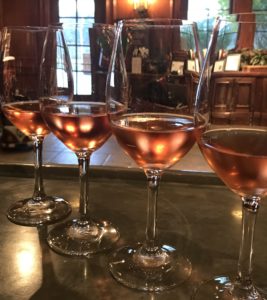 In the bulk, or charmat, process, still wine is refermented in pressurized tanks, then filtered and bottled. Champagne, the most famous of all sparklers, ascends from the Champagne appellation of France and is produced from chardonnay, pinot noir and pinot meunier grapes in blanc de blanc, blanc de noir and rose' styles.
Sparkling wine can be enjoyed for a special brunch, afternoon lunch with friends or even for a simple dinner. Regardless of when you decide to have the sparkling it should always be served well chilled.
Chilling the wine can be done by placing the bottle in ice water for 30 minutes or chilling it in a 55-degree wine fridge. Champagne should be served in slender, flute-shaped glasses, although white wine glasses will also do the trick. Be careful when opening the bottle not to let out all those bubbles. Contrary to what you may see in films, sparkling wine should be opened in a controlled fashion by twisting the bottle only to slowly release pressure to push the cork out.
We are fortunate to have a selection of delightful local sparkling wines here in Santa Clara Valley. Fortino Winery, Sarah's Vineyard and Clos La Chance are a few that standout. Sarah's Vineyard, located along Hecker Pass a few miles from Mt. Madonna, has been receiving rave reviews about their Sonoma Brut from the very first pour. Their Brut is made in the traditional manner and consist of chardonnay, pinot noir and pinot meunier grapes. Tim Slater, the proprietor of Sarah's Vineyard, describes his Brut as "having ripe apple and floral pear aromas with hints of lychee and strawberry. The palate compliments the nose with full flavored stone fruit and citrus blossom, and a crisp finish."
Another local favorite is the Almond Champagne from Fortino Winery, which is made using the charmat method. "Reminiscent of Marzipan and sweet Amaretto on the finish, with more delicate bubbles" is how Debbi Sanchez from Fortino Winery portrays the Champagne profile. Their sparkling is different from the traditional dry sparkling as Debbi adds, theirs is more "fragrant of Amaretto and the flavor of almonds, is what creates a smooth experience." Clos La Chance is known for their Amber's Cuvee. But also be on the lookout for their new release of sparkling rose. This sparkling rose is comprised of 100 percent Santa Cruz Mountain grapes. It illuminates in the glass like a beautiful rose quartz jewel glistening in the sun. This courtship of delicate flavors is described by Roy Froom, a level 1 sommelier and CSW, as "a balance of fresh strawberry fruit and crisp tartness that you must try with pizza." Jeremy O'Flinn, the lead associate, said they had such great success with the sparkling cuvee, "they had to think outside the box and try something different." They are not far off as interest in sparkling rose continues to rise.
Even though Valentine's Day is around the corner, you no longer need a special event to enjoy sparklers. Any day is a fine day to celebrate with  your sparkling style.
Whether you are enjoying a bottle in the comfort of your home with friends and family, mixing up sparkling cocktails or enjoying them out locally, don't let those bubbles go to waste.
Rachel Traylor Gratale works for Young's Market Company as a sales ambassador. She is a wine enthusiast with a background in restaurants & hospitality, management, sales, branding and design and coordinates events for the Wineries of Santa Clara Valley Association and can be found pouring at Sarah's Vineyard on weekends.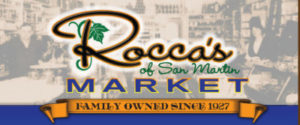 This guest column represents the views of the writer and not necessarily that of Gilroy Life. If you're interested in writing a guest column for this newspaper, please email the editor at editor@gilroylife.com.

Latest posts by Guest Column (see all)