CHRISTOPHER – Local garlic farm denies claims made by Netflix docuseries 'Rotten'
Published in the February 7 – February 20, 2018 issue of Gilroy Life
I'm Ken Christopher, third generation farmer at Christopher Ranch. In short, we're extremely frustrated and disappointed in the Netflix docuseries "Rotten" and its episode "Garlic Breath" falsely targeting our company. We've been growing garlic in California for generations, and we feel that Netflix and Zero point Zero productions have confused and outraged many of our customers and employees. I'm trying to be as transparent as possible, but the truth is — it's difficult to try to educate the public about the norms and facts about the broader international commodity market for garlic.
Just a little background on who we are: Christopher Ranch grows 90 million pounds of California garlic annually, which makes up more than 90 percent of our total sales. We source about 10 million pounds of imported garlic from Mexico, Spain, Argentina, and China for customers who request less expensive alternatives.
The Fresh Garlic Producers Association was formed to protect thousands of U.S. jobs and promote U.S. products. As an organization, it works with the Department of Commerce to protect our domestic industry from foreign threats. We're only one member of this group, which includes other major California garlic growers like the Garlic Company and Spice World. Decisions are made on a consensus basis. A casual Google search on the FGPA (the Fresh Garlic Producers Association) would verify this fact. Unfortunately, the docuseries in question chose to ignore this and only target Christopher Ranch. All of our actions are a matter of the public record, and it's disturbing that only Christopher Ranch was named and cast as an antagonist in this episode. We're a family farm working in a very competitive marketplace. Being attacked as the "WalMart of garlic" is really unfair.
It was about a year and a half ago when we first heard that one of our suppliers, Harmoni, was accused of using forced labor. We were concerned by the allegations, but relieved when U.S. Customs, our own government, cleared them of wrongdoing.
The videos shown on the docuseries alleging forced labor were disturbing, but they were scattered shots that didn't actually show our importers facilities or processes. We firmly believe that if there's something illicit going on in China, it's not with our supplier.
Furthermore, the docuseries claims that Christopher Ranch has a Chinese trademark that uses forced labor, which is untrue. We do not have any trademark of "Golden Lion," as claimed on the show. In fact, we don't have any trademarks in China.
Casting this whole thing as a David vs. Goliath story caused many viewers to became hostile to my family's farm. It's sad because the truth is we think small farmers are an important part of many communities. These farmers grow an acre or two of garlic for sale in their local markets — we don't compete with them there. We're a commercial scale garlic operation that fulfills hundreds of thousands of pounds of California garlic purchase orders every week.
Local farmers might get 10,000 pounds for their entire annual crop. And while they put a lot of work into their efforts, they're better defined as being boutique farms. They specialize in selling to their local communities. We chose not to participate because we were aware of Chinese affiliated lawyers in New Mexico trying to find boutique farms to claim injury by our transparent process with the Department of Commerce. As evidenced by the docuseries, those farmers really didn't know what they were getting into. We've heard from other farmers featured in the series that have likewise come under attack by "Rotten," a show that distorts and confuses viewers for the sake of entertainment.
It's not until the end of the episode that it's stated there is no proof of wrongdoing. But by this time the water was completely muddied. Viewers came away suspicious and hostile to all parties. I've received messages from Christopher Ranch customers concerned about Chinese garlic being in our Christopher Ranch-branded products — something that was never said in the docuseries but was inferred. I can emphatically state on the record that no Christopher Ranch-branded products use Chinese garlic.
As Netflix and Christopher Ranch are only 30 or so miles apart, we've extended an invitation to the producers of the show to take a tour of our facilities and start a dialogue to better educate them on our business. We want to be completely transparent. I encourage readers to reach out to me at ken@christopherranch.com.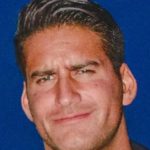 Ken Christopher, executive vice president of Christopher Ranch, is the grandson of founder, Don Christopher. He is a third generation farmer largely working in administration, sales, and strategy for the company. He earned his B.A. in International Relations from The University of San Diego, and his MBA in Finance from the University of San Francisco.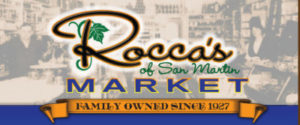 Latest posts by Marty Cheek (see all)