Published in the March 7 – 20, 2018 Issue of Gilroy Life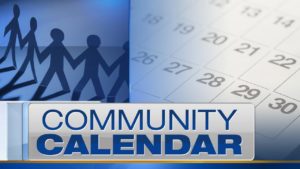 Ongoing
Women's Support Group
An eight-week personal study with other caring women healing from post-abortion. These are individual or group sessions. Details: (408) 847-8880.
AARP Safe Driving Course
A refresher course for motorists 50 and older is taking place. Must call and register to get date and location. Participants will familiarize themselves with driver safety and new laws. No tests. Course, class materials and instructor provided by AARP. There is a minimal DMV certificate fee. Details and to register, call (408) 779-7117 between 1 and 7 p.m. only.
Mondays
Free Guitar Lessons
Gorden Gibson teaches free guitar lessons at the Gilroy Senior Center, 7371 Hanna St., from noon to 1 p.m. Details: (408) 846-0414.
Line Dancing Lessons
Line dancing from 7 to 9 p.m. at the San Martin Lions Club, 12415 Murphy Ave.
Celebrate Recovery
Group meets at 6:30 p.m. at South Valley Community Church, 8095 Kelton Dr., Gilroy. Details: (408) 848-2363.
Food Addict Meetings
Food Addicts in Recovery Anonymous is a free 12-step recovery program for anyone suffering from food obsession, overeating, under-eating or bulimia. Meetings are held at 7 p.m. at Advent Lutheran Church, 16870 Murphy Ave. Details or a list of additional meetings throughout the U.S. and the world, call 800-600-6028 or visit www.foodaddicts.org.
Second Wednesday
SV Woodworkers meet
If you are a woodworker or enjoy working with wood you might enjoy joining the South Valley Woodworkers, serving South San Jose, Morgan Hill, Gilroy and Hollister. Group meets at 7 p.m. in Morgan Hill. Details: www.thvalleywoodworkers.org.
Second, fourth Wed.
Indivisible South Valley
Indivisible South Valley is a grassroots effort, aligned with the national Indivisible Movement, working to protect democracy and core values, with a focus on local communities. Meetings are from 7 to 8:30 p.m., at the Centennial Recreation Center, 171 W Edmundson Ave.
Thursdays
4-H Meeting
Learn leadership and life skills at the Pacheco Pass 4-H meetings from 7 to 8 p.m. Details: email pachecopass4hclub@gmail.com or call (408) 824-8201.
Every Friday
Friday Night Bingo
Doors open at 4 p.m. with early bird games starting at 6 p.m. at the VFW, 74 W. Sixth St.
Celebrate Recovery
Group meets at 6 p.m. for food, 7 p.m. for large groups and 8 p.m. for small groups, at New Hope Community Church, 8886 Muraoka St. Details: (408) 398-5107.
Second Friday
Horsemen Meet
The San Martin Horsemen's Association meets at 7 p.m. at the San Martin Lion's Club, 12415 Murphy Ave. Details: www.smhorse.org.
First, third Sundays
Grief Support Group
This group provides a safe place to share grief. It meets at 2 p.m. at the United Methodist Church, 17175 Monterey St. Details: (408) 607-5779 or email platnumer@aol.com.
March 10
Book Sale
The Gilroy Friends of the Library Book Sale takes place from 10 a.m. to 1 p.m. at the library, 350 W. Sixth St. Fill a grocery bag with books for $8 for non-members, $5 for members. Details: www. friendsofgilroylibrary.org.
March 12
Creating Moments of Joy
Gerontologist Esther Koch will help you tap into your potential to create moments of joy as a caregiver from 7 to 8 p.m. at the Gilroy Library, 350 W. Sixth St.
March 16
Helping Hands & Healing Hearts
Join Community Solutions for the 15th annual Helping Hands & Healing Hearts Awards Luncheon from 11:15 a.m. to 1:30 p.m. at the Morgan Hill Community & Cultural Center. Proceeds support programs creating positive change for local children, families and individual. Tickets/Info: www.communitysolutions.org.
March 18
Worship Series
This service will be an evening of singing and meaningful stories with Worship Director Reggie Coates, and begins at 6:30 p.m. at Gilroy Presbyterian Church, 6000 Miller Ave. Details (408) 842-3000.
Unleash Your Creativity
The Gilroy branch of the American Association of University Women is sponsoring a paint night and a percentage of the $40 fee will benefit their scholarship fund. It takes place from 3 to 5 p.m. at Old City Hall Restaurant, 7400 Monterey St. Make reservations by calling (408) 202-2933 or online at www.pinotspalette.com.
March 19
Documentary Screening
"Here One Day: A Family Copes With Mental Illness," is a candid film about a woman coping with mental illness. It begins at 6 p.m., at the Gilroy Library, 350 W. Sixth St.
Send calendar items to editor@gilroylife.com.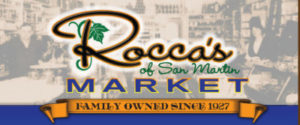 If you wish to send a Calendar Page item to Gilroy Life, please send your event's details to editor@gilroylife.com. If you have a good quality publishable photo or a flyer of the event, please feel free to send that to the same email address.

Latest posts by Calendar Editor (see all)