Town Cats carries on work after the death of founder
Published in the March 7 – 20, 2018 Issue of Gilroy Life
For more than 25 years, thousands of feline friends in the South Valley who might have been euthanized have found loving homes thanks to the efforts of Town Cats of Morgan Hill. The group is planning a fundraiser where local residents will have a chance to meet famed cat behaviorist Jackson Galaxy, star of the hit show "My Cat From Hell."
The nonprofit, no kill, organization was started by Rosi and Albert Mirko in 1997 and supports the community members and cats of Morgan Hill, Gilroy and greater Santa Clara County, said Samantha Sullivan, operations manager for Town Cats of Morgan Hill.
"Rosi worked tirelessly to save countless lives and inspiring others to do the same," she said. "Under her guidance, Town Cats became an integral part of the Feral Freedom program where thousands of community cats annually are spayed/neutered and released to live out their lives. Our organization has rescued and adopted thousands of cats into loving families.
Rosi died in 2013 and volunteers vowed to carry on her legacy with a mission is to alleviate the suffering of stray, abandoned, unwanted and feral cats in Santa Clara County and serve as advocates for all cats.
"We accomplish this mission through educating the public, finding permanent, safe and loving homes for homeless cats and kittens in our care, and providing food, supplies and support to foster parents, and low-income cat guardians," she said.
Town Cats volunteers pull cats from municipal shelters on a weekly basis, said Heather Dotto, Town Cats board president. By rescuing these cats, they free up space in municipal shelters which allows them to save more cats.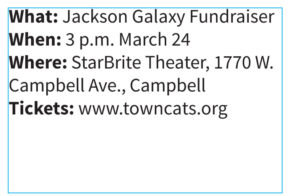 "We also provide resources during kitten season to residents who find kittens and do not know what to do," said Danielle Carr, shelter manager. "We can help them care for them individually, or by becoming a foster for our organization. If this is not possible, we work to find another foster family for the kittens to be cared for until they are fixed."
South Valley residents can adopt from Town Cats through a number of ways. Their main shelter is located at 195 San Pedro Ave, Bldg C, Unit 12-13, Morgan Hill. It's open from noon to 4 p.m. Fridays, Saturdays, and Sundays.
The organization offers cats of all ages and personalities, so there is sure to be one for any family. The adoption fees cover the costs of providing spay/neuter, microchipping, vaccinations, and flea preventative and deworming medication. Foster families also work to adopt the cats or kittens in their care. Potential adopters can meet the cats in the foster home or visit them at one of Town Cat's adoption fairs. A foster coordinator will work to schedule the best way for both to meet up.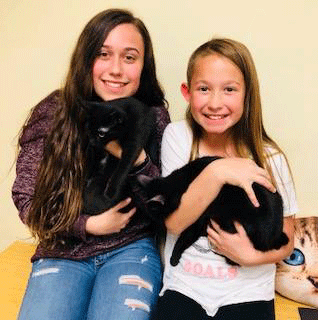 "Fostering is a wonderful way to support our organization, and we are recruiting new fosters as kitten season is right around the corner," Sullivan said.
The nonprofit is a private shelter that relies 100 percent on donations from the public to operate. Additionally, the nonprofit can always use supplies ranging from towels, blankets, KMR milk, toys, and other needs. Check out its Amazon Wishlist for items needed.
Town Cat's Jackson Galaxy fundraising show is sure to be a big attraction to South Valley cat lovers. There will be a pre-show cocktail hour for VIP and deluxe ticket holders. The VIP passes include the pre-show cocktail hour, priority seating and a special meet-and-greet with the Animal Planet star after the show. All proceeds from the event benefit the cats and kittens of Town Cats.
What drives the volunteers at Town Cats is a love for these furry friends, Sullivan said. Although humans often must work to gain a cat's affection, once they have earned that trust, the animals are loyal friends until the end. Cats make wonderful companions, relieve stress and love their human friends unconditionally.
"I have been a cat person my entire life," Sullivan said. "I have worked all around the country with cats in shelters and veterinary clinics and I am passionate about helping homeless cats. It is heartbreaking to see pets in need, abandoned or homeless. Cats specifically are unique and fun with wonderful personalities."

Latest posts by Marty Cheek (see all)