Published in the April 4 – 17, 2018 issue of Gilroy Life
We had a nice chat last week with Mattie Scariot, the director of the 2018 Poppy Jasper International Film Festival, to find out what exciting things are planned for local audiences at this year's event. Let's just say … get ready to see some of the world's best independent films April 5 to 8 in downtown Gilroy and Morgan Hill.
Two filmmakers who received "best of" selections will be at this year's festival to meet movie buffs and talk about the creative process of cinematic storytelling.
New York City filmmaker Nick Ronan will receive the Best Short Drama award for "The Secret Nobody Knows," a romance story inspired by an e.e. cummings poem that's set in 1952 during the Korean War. The PJIFF also welcomes French filmmaker Michael Barocas, who will receive the Best Foreign Drama award for "My Own Two Hands," a drama that chronicles some of the most relatable and poignant moments in one person's life, from birth to death, as expressed by his hands.
Other "Best of" films that will be shown come from England, France, Israel, Germany, Iran and Sweden — as well as Oklahoma.
The best of films give people an idea of what we'll be showing in this year's Poppy Jasper and what they might want to attend based on their tastes in films, Scariot said. See the complete list on page 10 of this issue of Gilroy Life.
Scariot also highly praised the film "Making of a Gangster," which received the Local Night Best award. It's a documentary made by San Jose filmmaker Adam Ybarra, who is also a chaplain for the Oakland Raiders. In the documentary, he interviews former gang members about their lives in gangs, and how they changed their lives.
"It's touching and it's poignant. It's a beautiful film. The whole story and everything is really good," Scariot said.
Nearly 90 films from 28 countries will be shown at this year's PJIFF. Many of them come from Iran.
"And they're all really, really good," Scariot told us. "That country, I guess, is really embracing the film as an art. And there are some really, really great films from Iran."
She suggested that maybe residents of Iranian ancestry might want to see the films from their homeland — and encourage their friends to join them.
"These filmmakers are only shooting in their backyards, so you see their environment and where they live," she said. "And so, you truly see their culture."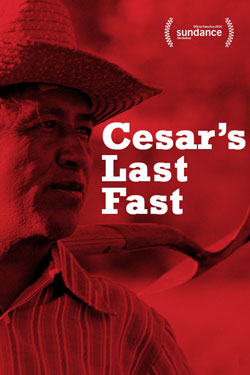 This year's invited film is "Cesar's Last Fast," which won an award at the Sundance Film Festival. It is being shown to celebrate the 25th anniversary of the civil rights leader Cesar Chavez's death.
Scariot also wanted our readers to know that they can still pick up tickets to the Poppy Jasper's gala fundraiser that will be held at the Granada Theater in downtown Morgan Hill. Paramount Pictures executive Randy Spendlove will be the keynote speaker. And Kevin Rubio, who produced the first "Star Wars" parody for online video will also talk about how he grew as a filmmaker. Both filmmakers grew up in Gilroy and graduated from Gilroy High School.
Tickets are $125 and can be purchased on the PJIFF's website at www.pjiff.org.
If you love movies, we'll see you at this week's Poppy Jasper!
World famous garlic guys — Gene Sakahara and Sam Bozzo — helped community TV show producers win first-place honors in this Western Access Video Excellence contest. They found out March 17.
Gilroy resident Val Jeffery is the host and editor of Cupertino TV Productions' "The Better Part" show.
"I know Sam and Gene from my time at CMAP-TV in Gilroy when I volunteered to help cover the Garlic Festival for several years," he told me. "I produced, hosted and edited this documentary style program to highlight their involvement in the Gilroy Garlic Festival and the good work they do for local non-profits.  As a bi-product I hoped to give publicity to the Gilroy Garlic Festival and CMAP-TV."
Jeffery was inspired to do his "Two Guys and Their Garlic" program on the SakaBozzo cooking team last year when he read an article in Gilroy Life about the comic duo who are a favorite of fans of the Gilroy Garlic Festival. He asked me for permission to use some of our newspaper's photos of the men. The Gilroy Garlic Festival and CMAP TV were also kind enough to do the same and it made the program much more interesting, he said.
"The Better Part" crew record their shows at KMVT15 Community TV in Mountain View and are sponsored by the city of Cupertino. The link to 'Two Guys and Their Garlic' is:  www.youtu.be/l1vKoYrxpSU
The WAVE awards are announced and given out at the Alliance for Community Media Western States Regional Conference annually. The ACM West represents many local affiliate stations from six western states — California, Nevada, Colorado, Hawaii, New Mexico and Arizona and is part of the nationwide Alliance for Community Media (ACM).
Good job on the show. I hope our readers take a look at "Two Guys and Their Garlic."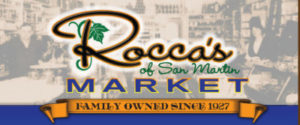 Robert Airoldi is the editor of Gilroy Life newspaper. If you have a story idea or an Around Town column item you want to tell him about, you can reach him at (408) 427-5865 or at editor@gilroylife.com.
Latest posts by Robert Airoldi (see all)