Published in the April 18 – May 1, 2018 issue of Gilroy Life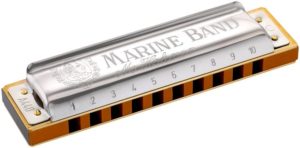 Thinking back well more than 50 years, I started reflecting on how I became a "musician" not just some guy who plays riffs and licks. As a teenager I loved music of all kinds and like some kids who watched the slightly older teens with experience and confidence coming from the United Kingdom to play for American audiences, I had music in me and had the desire to get out there and play.
Between the ages of 12 and 14 I was not out there playing Little League Baseball but was most often in my basement practicing my drumming skills on my white marine pearl Ludwig drum kit. I would often jam with my brother, Alan, who was three years older and quite the accomplished accordion player. Mostly we played songs we heard on the radio and tried to copy. Beatles, Stones, Dave Clark Five, Eric Burden and classics like "Louie Louie," "Wild Thing" and other three-chord songs we knew.
Sometimes our neighbor friend would come over with his amp and plug in and jam, or we'd go to his place where there was more room and we could get really loud. I had a little band in junior high and we played many instrumentals copying surf bands like The Ventures and the early Beach Boys as well as some of the rockers like Elvis and Chuck Berry. I also had a friend who was a very good drummer and would practice in a band with his bass-playing brother and a guitar player and sometimes a keyboard player. About 14, I was becoming a little discouraged with my drumming skills and hated all the packing and setting up and loading into my mother's car. What a pain!
About that time I noticed a very interesting sound on certain songs that just gave me chills and made me smile every time. It was very distinct. It was the sound of the harmonica. When I found out it was something you could put in your pocket and take with you anywhere and play it anytime, I decided that was for me and went down to the music store at the mall and put down $2.50 on a new shiny Hohner Marine Band in the key of "C." I got into it and started listening to every band and every song I could find that used harmonica.
The more I would hear, the more I would want to learn and play. Jimmy Reed, Bob Dylan, Muddy Waters, Paul Butterfield, John Mayall, Sonny Terry and Charlie McCoy just to name a few. I noticed it was in country music, in rock, in blues, in bluegrass and in folk. The more I listened the more I wanted to learn how to do what they did.
I was hanging out with a group of older people and one of the guys played guitar and harmonica on a rack around his neck. I was so blown away by how good he was. I sold that drum set and only wanted to play harmonica. There were lots of guitar players (which I also played), there were lots of drummers, bass players and keyboard players but there were very few harmonica players which gave me a uniqueness that allowed me to jump up and play with many of my musical friends and their bands and not get in the way of anyone else. I did a lot of just sitting in with others and played at every chance I could. Mostly I played at parties and gatherings like living room jams but hardly in front of audiences. I just didn't think I was good enough although others thought I could hold my own.
It wasn't until I was in my first year of college in the late 1970s when I went to see famed blues guitarist Luther Tucker and his top-notch blues band performing in the cafeteria. Tucker was the guitarist who played on the recordings of many the greatest harmonica players in the world and all the guys I listened to and admired including Little Walter, Sonny Boy Williamson II, Howlin' Wolf, Paul Butterfield, James Cotton, and Muddy Waters. I was a couple rows back with my harmonica in hand trying to quietly play along and suddenly Luther looked right at me and said, "Hey, why don't you come up here and show us what ya got?" Are you kidding me? I was shaking, I was scared, I could hardly play and there I was on stage in front of a packed room playing with the best. I know what I did up there was awful, but he was so gracious and such a gentleman and made me feel at home, like one of the guys. It was a good lesson and gave me the confidence and incentive to improve to the point where I could get up and play with anyone. I was present at his show 23 years later in 1993 at JJ's Blues in downtown San Jose. Little did anyone know that would be his last show. He suffered a major heart attack the next day. To this day I still think of him and how when I was a kid he gave me a gift, the opportunity to play the blues with control and confidence.
On another note, the Morgan Hill Wine Stroll takes place Saturday April 28. In addition to local wines there will be outstanding live music in four locations. Steve Barbour will play his mix of acoustic classic rock and other classics by The Granary on Depot Street, Cook'NFenny Combo will mix it up with roots, folk, Americana, classic rock, blues, country classics and originals on the steps of The Mill House Building at First Street and Monterey Road, and Lambert Malloy & Friends will play country rock, folk classics and tasty originals on the Third Street deck in front of the parking garage where you can also register for your glass and sign-in. The parking lot of Bubbles Wine Bar will feature the band Undercover playing rock cover tunes throughout the day. Most of the music will go from 1 to 5 p.m. and it's free for everyone to enjoy.
Got a music tip? Email harmonicaman1@yahoo.com.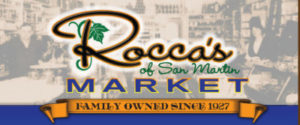 Latest posts by Marty Cheek (see all)