Published in the May 2 – 15, 2018 Issue of Gilroy Life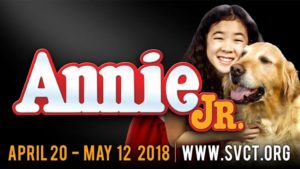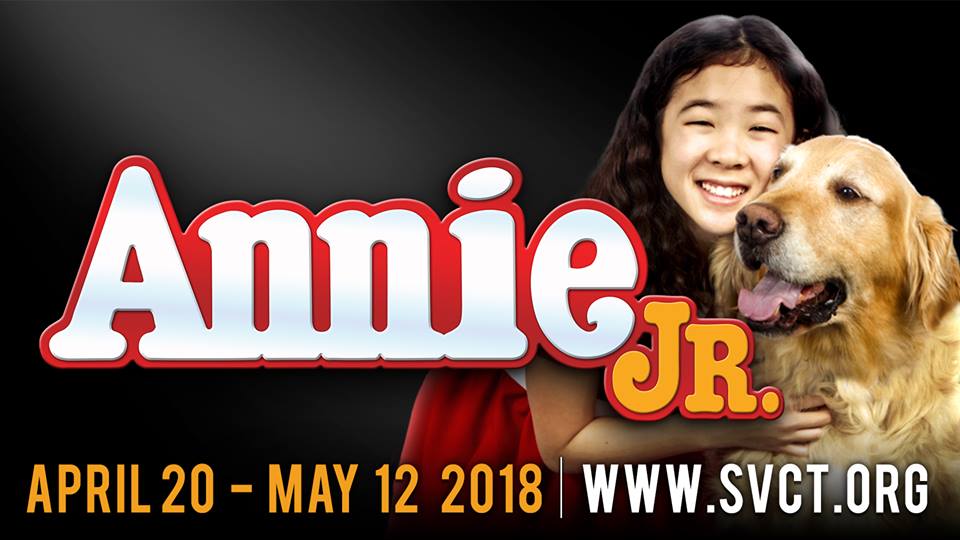 Annie Jr." breezes into Morgan Hill with the force of a small hurricane. Seems every kid with talent has showed up for this one and they all deliver with gusto and liveliness.
As director Colleen Blanchard attends to the smallest detail with the kids with Jennifer Grifall's lively choreography and with what they do on stage brings an organized offering that is a delight to watch. Talented Tegan Leong handles the role of Annie with competence and gives it the sensitivity needed to feel for the never-say-die, optimistic character. She carries the role with the confidence of a pro.
Leah Grifall as Grace Farrell, Oliver Kaelin as Rooster Hannigan, James Tuttle as Oliver Warbucks, Makayla Holberg as Lily St. Regis and Isabella Rosal as Miss Hannigan all give great support.
"Annie Jr." has been taken from the Harold Gray comic strip character "Little Orphan Annie."
The story takes place in the '30s during the Great Depression with Annie as its centerpiece looking for her parents displaying her optimism and heart under the direst of circumstances. With memorable music by Charles Strouse and lyrics by Martin Charnin and book by Thomas Meehan, the show is easy to listen to and enjoy.

Camille Bounds is the theater columnist for the Morgan Hill Life and Gilroy LIfe newspapers. She has performed on Broadway and traveled around the world. She can be reached at: bounds17@gmail,com

Latest posts by Camille Bounds (see all)