Published in the May 16 – 29, 2018 issue of Gilroy Life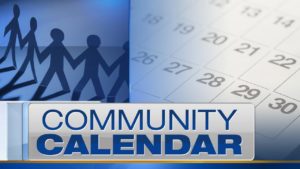 Ongoing
Women's Support Group
An eight-week personal study with other caring women healing from post-abortion. These are individual or group sessions. Details: (408) 847-8880.
AARP Safe Driving Course
A course for motorists 50 and older is taking place. Must call and register to get date and location. Participants will familiarize themselves with driver safety and new laws. No tests. Course, class materials and instructor provided. There is a minimal DMV certificate fee. Details and to register: (408) 779-7117 between 1 and 7 p.m.
Mondays
Free Guitar Lessons
Gorden Gibson teaches free guitar lessons at the Gilroy Senior Center, 7371 Hanna St., from noon to 1 p.m. Details: (408) 846-0414.
Line Dancing Lessons
Line dancing from 7 to 9 p.m. at the San Martin Lions Club, 12415 Murphy Ave.
Celebrate Recovery
Group meets at 6:30 p.m. at South Valley Community Church, 8095 Kelton Dr., Gilroy. Details: (408) 848-2363.
Food Addict Meetings
Food Addicts in Recovery Anonymous is a free 12-step program for those suffering from food obsession, overeating, under-eating or bulimia. Meetings are held at 7 p.m. at Advent Lutheran Church, 16870 Murphy Ave. Details or a list of additional meetings, call 800-600-6028 or visit www.foodaddicts.org.
Second Monday
Parkinson's Support Group
Meet at the Village Green Senior Living Center, 7600 Isabella Way, from noon to 1:30 p.m. Details: Judy at (408) 607-8254.
Last Monday
Parenting Support Group
Join with other moms to learn, share and journey through parenting at 10 a.m. Details: (408) 847-8880.
Monday & Thursday
Duplicate Bridge
Games at 1:20 p.m. Mondays and 10 a.m. Thursdays at the Gilroy Senior Center, 7371 Hanna St. Details: (408) 921-8512 or email win.stone@charter.net.
Mon., Wed., Fri. & Sat.
Join the Gilroy Gators Masters
From 5 to 6 a.m. and most Saturdays from 7 to 8:30 a.m. at Gilroy High School. Masters swimming for adults looking to get in or stay in shape, or for triathletes looking for more swim time and/or instruction. Details: www.gilroygators.org or email gilroygatorsmasters@gmail.com.
Tuesday
Ladies Golf Club
The Gilroy Ladies Golf Club is looking for new members. Details: (408) 779-0886 or (408) 776-7509.
Meditation Class
Each class consists of a short introduction, a 20-minute meditation, and a brief discussion. It takes place from 6:30 to 7:15 p.m. E-mail artofyogamorganhill.com, or drop by 16165 Monterey Road, Suite 200. Suggested donation $5. No one turned away.
Tuesdays & Thursdays
Community Closet
The St. Catherine Community Closet is open from 10 a.m. to 1 p.m. and the first Saturday from 10 a.m. to noon. Get free gently used clothing and household items. Visit 13570 Depot St., San Martin. Details: (408) 857-4516.
Fourth Tuesday
Free Ukulele Jam Session
Have some fun strumming and singing with an enthusiastic group of ukulele players at the Gilroy Ukulele Jam, 6 to 8 p.m., on the 2nd floor of the Old City Hall Restaurant, 7400 Monterey Road. All playing levels welcome; free beginner lessons from 5:15 to 5:45 p.m.
Second Wednesday
SV Woodworkers meet
If you are a woodworker or enjoy working with wood you might enjoy joining the South Valley Woodworkers, serving South San Jose, Morgan Hill, Gilroy and Hollister. Group meets at 7 p.m. in Morgan Hill. Details: www.thvalleywoodworkers.org.
Second, fourth Wednesday
Indivisible South Valley
Indivisible South Valley is a grassroots effort, aligned with the national Indivisible Movement, working to protect democracy and core values, with a focus on local communities. Meetings are from 7 to 8:30 p.m., at the Centennial Recreation Center, 171 W Edmundson Ave.
Thursday
4-H Meeting
Learn leadership and life skills at the Pacheco Pass 4-H meetings from 7 to 8 p.m. Details: email pachecopass4hclub@gmail.com or call (408) 824-8201.
Every Friday
Friday Night Bingo
Doors open at 4 p.m. with early bird games starting at 6 p.m. at the VFW, 74 W. Sixth St.
Late Evening Gym
Come to a safe space to play games and have fun from 6 to 9 p.m. at the El Portal gym, 222 I.O.O.F. Ave. Food is served. This program is for ages 13 to 19 though younger children are allowed if accompanied by a parent or sibling older than 18. Permission slip needed if attending for the first time. Details: (408) 846-0460 or (408) 846-0313.
Celebrate Recovery
Group meets at 6 p.m. for food, 7 p.m. for large groups and 8 p.m. for small groups, at New Hope Community Church, 8886 Muraoka St. Details: (408) 398-5107.
Second Friday
Horsemen Meet
The San Martin Horsemen's Association meets at 7 p.m. at the San Martin Lion's Club, 12415 Murphy Ave. Details: www.smhorse.org.
Every Saturday
Ukulele Sunrise Jam
Meet at 8:30 a.m. for an hour of early morning jamming at Café 152 Bread Company, 60 4th St. It's a great deli-café at the corner of 4th and Eigleberry. They play songs from their past three songbooks, available at GilroyUkuleleJam.com.
Second Saturday
Poetry Readings
Join the poetry fun with the longest running group in South County area from 3:30 to 5 p.m., at the Gilroy Public Library, 350 W. 6th St. All levels are welcome.
First, third Sundays
Grief Support Group
Meets at 2 p.m. at the United Methodist Church, 17175 Monterey St., and provides a safe place to share grief. Details: (408) 607-5779 or email platnumer@aol.com.
May 19
Wings of History
The Wings of History Air Museum's 18th Annual Open House and Fly-in takes place from 8 a.m. to 2:30 p.m., 12777 Murphy Ave., San Martin. Enjoy the sights and sounds of aviation while helping preserve its history. Free admission and parking. Free Young Eagle airplane rides for kids 8-17 from 10 a.m. to 2 p.m. See antique airplanes, cars, and tractors. Tethered balloon rides (weather permitting). Food and fun activities throughout the event. Details: www.wingsofhistory.org or call (408) 683-2290.
Honoring the Badge
The South County Faith Based Coalition presents a celebration of appreciation to honor the heroes who serve and protect every day. The free event takes place at 11 a.m. at the Morgan Hill Community Center, and includes lunch, awards and guest speakers. Details: Dori Prado at (408) 390-9012.
Mental Health Resource Fair
Visit resource tables from local organizations and take part in arts and crafts for all ages from 10 a.m. to 6 p.m. at the Gilroy Library, 350 W. Sixth St. Details: (408) 842-8207 or visit www.sccl.org.
Bluegrass Concert
Gospel/Bluegrass group Bluer than Blue will perform from 7 to 9 p.m. at the Advent Lutheran Church, 16870 Murphy Ave. Audience participation allowed by following and singing along with lyrics posted on the front screen while musicians are performing. The free event benefits Reachout Food Pantry. Details: (408) 779-0254 or email jrsimunic@hotmail.com.
Plants That Attract Pollinators
Discover what flowering plants will attract beneficial insects, amphibians, lizards and birds to your yard and encourage them to stay, from 10 a.m. to noon, at the St. Louise Hospital Teaching and Demo Garden, 9400 No Name Uno Way.
Bunco Night Fundraiser
Play Bunco and raise money for the Gilroy High School Safe and Sober Grad Night at Old City Hall. No host bar and Bunco starts at 7 p.m. Tickets are $30. Details: Marisa (408) 621-3227.
June 9
Gardening with Kids
Explore planning a summer garden with your children and grandchildren from 9:30 to 11:30 a.m., at the St. Louise Hospital Teaching and Demo Garden, 9400 No Name Uno Way, Gilroy. They will discuss ways to make your garden attractive to children and easy to manage. Let them help get your kids excited about gardening while they discover different plant textures, scents, the joy of harvesting, and learning about insects and soil. Presented by UCCE Master Gardener Robin Bastianelli.
Fun Run and Walk
The Henry W. Coe State Park 5K/10K Fun Run & Walk begins at 9 a.m. at the park. Fees range from $10 to $40 and include a T-shirt, bottled water and fruit. Register at www.coepark.net/hh-10K or mail in. Details: David at davidcartwright8@aol.com or call (510) 324-9737.
Send calendar items to editor@gilroylife.com.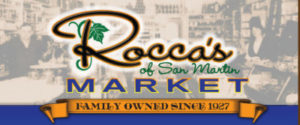 If you wish to send a Calendar Page item to Gilroy Life, please send your event's details to editor@gilroylife.com. If you have a good quality publishable photo or a flyer of the event, please feel free to send that to the same email address.

Latest posts by Calendar Editor (see all)