Gilroy Yamato Hot Springs holds public event; memorial for longtime caretaker
Published in the May 16 – 29, 2018 issue of Gilroy Life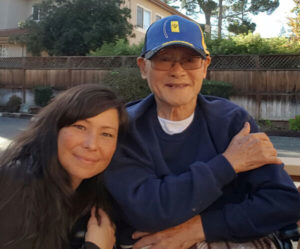 Warm water bubbling up from the ground can do more than rejuvenate tired muscles. For centuries, people have flocked to hot springs to heal what ails them. They're known for detoxifying the body, improving circulation, boosting immunity, treating skin infections, and reducing stress. But in a mixed oak forest northeast of Gilroy, sloping above Coyote Creek, the hot springs may have helped heal the hearts and spirits of an immigrant culture mistreated during wartime.
The Gilroy Yamato Hot Springs, located in Henry W. Coe Park, will hold a public event featuring exhibitors, entertainment, activities, and guided tours from 10 a.m. to 4 p.m., May 19. Among the activities will be a memorial service and an informal tree dedication to honor Henry K. Kato, who died in February. Kato managed the Gilroy Yamato Hot Springs from 1950 to 1967 and served as a consultant for the subsequent owners until 2016.
During World War II, thousands of Japanese-Americans were forcibly removed and incarcerated in internment camps, following the bombing of Pearl Harbor and President Franklin D. Roosevelt's Executive Order 9066.
The Kato family was among them. Watsonville lettuce grower Kyuzaburo ("H.K.") Sakata had purchased the hot springs property in 1938, adding the word Yamato, which means "Japanese." His plans to develop it as a resort were interrupted when he, too, was interned. After his release, he opened the property to previously interned families, giving them a place to rebuild their lives.
It was a perfectly fitting place for such an undertaking.
The serene natural environment of the hot springs allowed Japanese Americans to feel at home, as the area bears many similar features to Japan. Here, among the quiet oaks, they could embrace the culture they'd been asked to forget. Sakata created a spiritual retreat of sorts, one in which Japanese Americans could feel a sense of inclusion, which was sorely lacking in post-war society.
The property contained several guest cabins, all named after American states, as well as a hotel. That structure was lost to a fire years ago, but many of the cabins remain.
Hot springs resorts, or onsen, are popular and common in Japan, being volcanically active. The native minerals are considered therapeutic. In fact, many visitors to the Gilroy Yamato Hot Springs over the years have noted the feelings of "peace, health, and happiness," after a soak in the waters.
Laura Dominguez-Yon has a unique connection to the hot springs. Henry Kato was her mother's brother. Masuo Kitaji, who managed the hot springs from 1945 to 1950, was her father's brother. Kitaji is often referred to as "The Captain," having served as a captain in the Salvation Army. He lived on the property until his death in 1973.
"Very few people know it was a resettlement area for the Japanese returning to this region from World War II," Dominguez-Yon said. "There were about 150 people who came out of the internment camps, including my family."
She remembers her late uncle Henry with honesty and respect. "People would love him or hate him," she said. "He had a strong, definite personality. He was very traditional Japanese, very self-disciplined."
And now the area he lovingly tended and helped to flourish will bear a reminder of his life. During the May 19 event, Henry Kato's memorial service will be held at 11 a.m. The tree dedication is especially meaningful, given the personal and shared history of Kato and other interned Japanese Americans.
Gael Troughton, who creates and sells model kits of historic structures and vehicles, recalled, "He did tell me about his tree, a red-barked madrone, along a grown-over trail he had blazed many decades ago that ran along the slope of the hill below the Nevada, Ohio, and Pennsylvania cabins down to the hot spring gazebo. His tree was along that trail. It was a scraggly, leaning-over tree, that was growing among the vegetation and below the oaks and other trees. It wasn't a robust tree because it was trying to grow in a shaded area, but it was there doing its best to survive. Henry took a liking to that tree because it was leaning over and growing along the trail he blazed."
Troughton's story of Kato's cherished madrone is symbolic. It parallels the culture which struggled to thrive in desperate conditions. Surely that's why Kato was so fond of it.
Confirmed performances, activities, and exhibits for the event include the Sada Springs Jug Band, water coloring with Dale Combs and daughters, line dance demonstration and participation by Donna Frankel, Gael Troughton of Mokelumne River Models, Gilroy Historical Society, Michael Brookman and Ian Sanders, authors of "100 Years of Gilroy Hot Springs History," reiki, Feldenkrais, and Ask a Vet. Dick Peery, who purchased the Gilroy Yamato Hot Springs in 1967, will also be among the guests to reflect on his friendship with Henry Kato.
Admission is $20 per person and includes parking. Children 12 and younger are admitted free. Parking is limited, therefore, visitors are encouraged to carpool. Bring a picnic lunch and non-alcoholic beverages. Henry W. Coe Park is also holding Ranch Days at the Hunting Hollow parking area, so this could make for a fun family outing.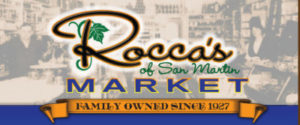 Donna Lane is a storyteller and San Jose native who earned her journalism degree at San Francisco State University. She lives in Gilroy with her family, who inspire her to celebrate life each day.

Latest posts by Donna Lane (see all)