Published in the July 25 – August 7, 2018 issue of Gilroy Life
By Jan Bernstein Chargin
I recently saw a comment on NextDoor: "Are we trying to help the homeless, or drive them away?"
One of the most fraught topics in our local communities is homelessness. Whether in person, on NextDoor, or Facebook, community conversations involving homelessness bring on strong emotions. We all want to live in a nice community, but when large numbers of people are living outdoors without facilities for sanitation, there are undeniable negative impacts. The West Coast is experiencing an epidemic in homelessness. No city is completely unaffected.
Communities respond with ticketing, encampment clean-ups, towing of vehicles, red-tags, code enforcement, and other attempts at order that effectively criminalize homelessness. But is making life even more difficult for people who are struggling really the answer?
One local family finally left town after numerous tickets, tags, and sweeps. They wanted housing, had sought and accepted help, worked and participated in the community, and were loved by many. They found a remote location in another county to park their RV. Too remote.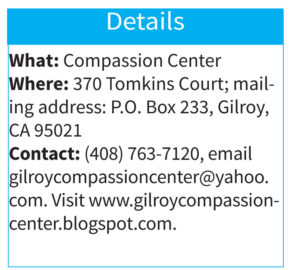 The mom and babies were killed in a fire that incinerated their RV while dad was in town buying diapers. So many of those who knew them and worked with them are grieving, believing that the mother and those beautiful babies would still be alive if they'd had a safe place to live.
As we now work to help the father who has lost everything (special shout-out to Cecilia Ponzini with the Edward Boss Prado Foundation), we have to challenge ourselves to do better.
Most of the homeless want housing and use at least some of the resources that are available. But we can do more. A person who has a job and is saving up for housing is still homeless. The FOCUS Safe Parking program in Morgan Hill, that allows homeless to park vehicles at night in church parking lots, is wonderful. But it is very small and doesn't work for people who are too sick or don't have registered vehicles. The Armory and Ochoa Family Shelter in Gilroy are only open in the winter.
We need more places for people to park and camp legally and safely, with proper sanitation, while they work toward housing. We need to remember our shared humanity. We need to say yes to housing that is truly affordable for people with low incomes. We need to remember that seniors, people with disabilities, struggling young families, veterans, and youth exiting foster care are members of our community, too.
We must also do more to mitigate the community impacts of homelessness. Next month the Gilroy Compassion Center is beginning a pilot project with the Santa Clara Valley Water District called the South County Creeks Team. A team of homeless individuals will be trained as peer educators in caring for the watershed. They will visit "hot spots" to clean, do outreach to people camping there, distribute trash bags, and help keep garbage out of the waterways. Stay tuned to learn more about this new program.
Can we address sanitation with public restrooms that are open all night? We will keep trying new things and finding ways to help. Because the homeless are human beings — and our neighbors — they matter. Obviously, not everyone agrees or wants to get involved. But for those who do, please join us. The South County Homeless Task Force meets the second Friday of every month at 10:15 a.m. at the Gilroy Police Station.
Jan Bernstein Chargin is the chair of the board for the Gilroy Compassion Center. She wrote this column for Gilroy Life.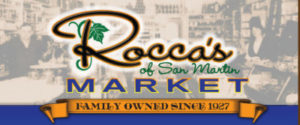 This guest column represents the views of the writer and not necessarily that of Gilroy Life. If you're interested in writing a guest column for this newspaper, please email the editor at editor@gilroylife.com.

Latest posts by Guest Column (see all)