Published in the August 8 – 21, 2018 issue of Gilroy Life
Back-to-school is upon us which means the summer is closing to a close. I must admit it has been a very busy musical summer. Not only did I get to perform at more than 30 venues but it was a joy to visit some of the wineries and local summer street events to see some strong local performances from an audience perspective.
My excursion to this year's Gilroy Garlic Festival was interesting and a good way to spend a nice chunk of a Friday afternoon (and call it work). There was a good variety of music that day including the Garlic City Jazz Band and two acts that were most memorable for me. First there was the young and beautiful local singer-songwriter Angelique Lucero. She has a wonderful stage presence and her songwriting is a true reflection her sweet and beautiful persona. She is one local act to keep an eye on and certainly someone to go see live if you get the opportunity.
I also was glad I was able to see the band Lucas Ohio & the Shamblers, a true down-home bluesy folk-rock band hailing from Martinez, with from-the-heart originality in every song they performed. They refer to themselves as Folk-rock Americana with a twist of country soul. Listening to their original music, I felt a certain sense of familiarity in each and every song. Lucas Ohio Pattie most certainly had something to say and said it well in his guitar playing, singing and raw yet fitting harmonica style. His band was not only tight but right with him on every note. Musically for me they were without a doubt the highlight of my day at the Garlic Festival and a band I look forward to seeing again.
Going to the Gilroy Downtown Live music event to see The Hackjammers was quite a scene. The streets were flooded with people enjoying the live music, food trucks and the warm sun (although most were squeezing in any shade they could find). I will be heading down there Thursday Aug. 16 to see Sweet Daddy & The Bad Cats, the featured band at 7 p.m. and take advantage of the opportunity to get a close-up look at the hot rod formerly owned by Stray Cats guitarist Brian Setzer now owned by Sweet Daddy member Shawn Herrera which will be parked right in front of the stage.
I found some time to visit Vines & Vibes at Guglielmo Winery on a Wednesday evening that was quite relaxing. It was a pleasure to see my friends Engine Room from San Jose treating the crowd to their blend of classic rock. Tight harmonies and well blended instruments had the crowd up and dancing on an unusually warm day.
Satori Cellars in Gilroy always seems to have the perfect mix of music for their beautiful and comfortable venue. Owners Tom and Sandy Moller are such kind hosts and blend right in with the crowd of enthusiastic music and wine lovers. The day I was there I saw Chris and the Casuals featuring Chris O'Connor (leader of GVA Café's Wednesday night Open Mic) with his son Nick on keys, his steady bass player David Garcia, and Eric his long-time musical pal going back to their childhood. Check out the Satori line-up which goes into mid-October either Saturday or Sunday afternoons.
Another excellent winery that features music on a regular basis is Clos LaChance and I was there on a very busy Father's Day. They also have their popular "Time For Wine" series every Thursday with live music beginning at 7 p.m. and music on weekends either on their gorgeous upper level patio location or out on the lower level main stage.
On another note, local San Martin residents Jeremy & Jaymie Simmons lost their home and almost all their possessions in the San Martin fire the afternoon of July 25. To assist them in recovery there will be a benefit for them Sunday afternoon Aug. 26 beginning at 2 p.m. at the Longhouse in Gilroy. The Patty Kistner Band will play and the good folks at The Longhouse are providing food. They are asking for donations at the door and they have many great donated prizes for a live and silent auction. Some of the items include tickets to the KRTY Wine Series at Clos LaChance Winery, tickets to Great America, a variety of restaurant gift certificates and tickets to the Monster Jam. Add this event to your calendar for an afternoon of music, food & fun for a good cause.
Got a music tip? Email harmonicaman1@yahoo.com.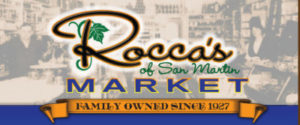 Mark Fenichel serves as the chief ad rep for Morgan Hill Life newspaper.

Latest posts by Mark Fenichel (see all)