Published in the August 8 – 21, 2018 issue of Gilroy Life
Mt. Madonna County Park will be in the spotlight the weekend of Saturday Aug. 18 and Sunday Aug. 19 with events sure to please those who enjoy the outdoors.
Activities planned by the Bay Area Ridge Trail Council include a trail run on Saturday with four distances (8K, 17K, 25K and 50K), which are scheduled to start bright and early in the morning. And following the trail runs, there will be an evening hike and an overnight group campout. Check out the www.ridgetrail.org website for the details.
The Bay Area Ridge Trail Council was formed in 1987 bringing the vision of William Penn Mott, Jr. to fruition. More than 40 years ago, Mott began talking about the possibility of a continuous 550-mile trail encircling the San Francisco Bay Area. In 1989, the first segments of the Ridge Trail were dedicated. As of last year there are 375 miles open for hikers, runners and equestrians. Many sections of the Ridge Trail also allow cyclists. In Mt. Madonna, the Merry-Go-Round Trail is not yet properly contoured for mountain bikes as it skirts around the far rim of the park. When completed, the Ridge Trail will connect more than 80 public parks and open space preserves.
My volunteer role for Santa Clara County Parks will be to staff the Visitor Center at Mt. Madonna Saturday afternoon and then enjoy a Sunday morning redwoods walk with any of the campers and day use visitors. All are welcome. Our stroll will not be strenuous and we will enjoy the cool morning ocean breezes that funnel through the redwood ravines pushing along any lingering fingers of fog. While I always have something to say about local history, a very timely topic to discuss will be the health of our mixed forest at Mt. Madonna. The park has several distinct habitat zones including the mixture of redwood, tanoak, Douglas fir and madrone, oak woodlands, chaparral, and grassy meadows.
The Merry-Go-Round Trail serves Mt. Madonna as an access route from the parking area at the Sprig Day Use Area almost to the top of the park. The trail was designated as a segment of the Ridge Trail years ago, and it offers an energetic hike with a more than 1,000 feet of elevation change. A brief interlude on the Old Mine Trail, a short spur trail about half way along the Merry-Go-Round Trail, leads to an overlook of the Redwood Retreat valley and recalls the days when prospectors went hunting for chromium and manganese deposits.
In 1927, Santa Clara County began purchasing land from the estate of Henry Miller. The abandoned bungalow foundations sit at the crown of Mt. Madonna and provide the only memories of the Miller family's summer get away destination. After successive acquisitions, Mt. Madonna now has 4,605 acres of parkland. In the past 20 years, there have been three major wild-land fires near Mt. Madonna, including the Whitehurst Fire which did singe a portion of the park near the Valley View overlook. In addition, significant tree removals were mandated in 2001 and again in 2012 as a result of diseased trees that were too close to park facilities.
Redwood trees are such amazing and unique plants. After being logged off at Mt. Madonna in the 1880s and then again after the 1906 earthquake, followed by intentional fires that were set to clear the slash (worthless branches, bark and other vegetation), the second and third growth forest have regenerated. Yet, after years of prompt fire suppression efforts, we now have a 100-year-old forest in desperate need of our help. Wildfire potential is severe, invasive species such as blue gum eucalyptus are thriving, moisture stress from a warmer and dryer climate is more apparent, and new disease pathogens are on the move.
Our Santa Clara County Parks resource staff have prioritized the threats to the forest health at Mt. Madonna and will soon issue a management plan. Already underway is a strategy called "shaded fuel breaks." This approach utilizes existing road and trail infrastructure in combination with thinning overgrown vegetation to strengthen the "break and containment" effect, and these actions will also provide more accessible corridors for fire-fighting efforts. Redwood trees themselves have a built-in defense for fires —  their bark is very thick and not at all resinous. Still, the fuel load on the forest floor has accumulated to such an extent that natural fire ladders leading to crown fires are obvious and the resulting fire intensity will kill even the sturdy redwoods.
So, let's all be fire safe! Join me and the Ridge Trail supporters as we enjoy the redwood forests of Mt. Madonna County Park. Keep on sauntering.
Gilroy resident Mike Monroe is a Morgan Hill business owner and naturalist. He is a docent for Santa Clara County Parks.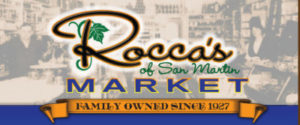 Mike Monroe and his Valley of Heart's Delight, Inc. are based in
Gilroy.He is amateur historian and naturalist focusing on South
County in coordination with Santa Clara County Parks, California
Passport Tours, Friends of the Winemaker, the Wineries of Santa
Clara Valley and the Historical Societies of Gilroy and Morgan Hill.

Latest posts by Mike Monroe (see all)