Published in the September 5 – 18, 2018 issue of Gilroy Life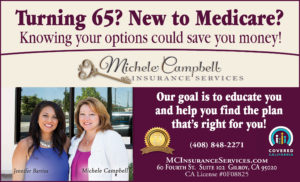 Many Gilroy seniors are preparing for the Medicare Annual Enrollment and the Individual Open Enrollment periods that are coming soon. Medicare Annual Enrollment runs from Oct. 15 to Dec. 7.  For Medicare, you must make your final change by Dec. 7 for a Jan 1, 2019 effective date. Many Gilroy residents are confused by these open enrollment periods. You don't have to worry about what to do, just give us or an agent a call, let us help you figure out when and what you need to do and we will follow up with you when that time arrives.
Many of our local clients call us through the year to let us know they've had medication or health changes and might need to change their plan during open enrollment. We put them on our calendars to follow up at the appropriate time and they are very grateful to have this reminder taken off their plate.
There are always "Special Election Periods" going on throughout the year, which means if you have a special situation, like moving or retiring, you can enroll into Medicare or change plans during a specific time-frame of that event. There are many reasons that constitute a Special Election, so be sure to ask if you don't know.  Some reasons only give you a 60-day window to make a change, so don't delay if something changes.
The Individual Open Enrollment period is Oct. 15 to Jan. 15. For Individuals, if you want to change your plan for a Jan. 1, 2019 effective date, you must make your plan change by Dec. 15. The Individual market also has special reasons during the year which allow you to make immediate changes. Some reasons are losing your job, moving, etc.
For the Individual market, you can purchase your coverage direct from the insurance company or through Covered California. You can do either through an insurance agent who can help you navigate this difficult task.  A lot of people assume you have to buy your coverage through Covered CA, but that is not true. We only place clients through Covered CA if they get financial assistance or outside of open enrollment when a carrier requires us to do so for a specific situation.
Confused what a PPO is versus an HMO? An HMO gives you access to certain doctors and hospitals within its network. A network is made up of providers that have agreed to lower their rates for plan members and also meet quality standards. But unlike PPO plans, care under an HMO plan is covered only if you see a provider within that HMO's network. With an HMO you must pick a Primary Care Physician (PCP) and obtain referrals from your PCP to see specialists.
PPO plans provide more flexibility when picking a doctor or hospital. They also feature a network of providers, but there are fewer restrictions on seeing non-network providers. In addition, your PPO insurance will pay if you see a non-network provider, although it may be at a lower rate.  With PPO plans, you don't need a referral to see a specialist, you can make an appointment directly.
One of the biggest issues these days is what doctors are in what network, and which plans do they take. As agents, we double check with both the doctor and the insurance companies to be sure they take that exact plan you're choosing. Even if they take it now, there is no guarantee that your doctor won't drop that plan mid-year. Most doctors keep their contracts in place, but there are a few that change mid-year.
If you have any questions or need any help during this time, please feel free to reach out for help. It's better to call us sooner than later, to get on our schedule. Open enrollment is a busy time of year for us and makes people very anxious, so to avoid stress, get on our calendars now.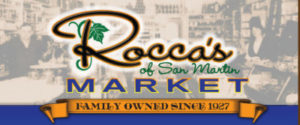 Michele Campbell owns and operates Michele Campbell Insurance in Gilroy. If you have questions or need help, reach her at (408) 848-2271 or at michele@mcinsuranceservices.com.

Latest posts by Michele Campbell (see all)