Published in the September 19 – October 2, 2018 issue of Gilroy Life
Bank of the West Branch Manager Rachel Hill found herself in the middle of a resurgence of the trades at one of our local schools. Rob Parish, a parent of a student at Anchorpoint Christian School in Gilroy called and asked her if she knew of an inexpensive car that could be used for a recently created auto shop class at the school.
After some searching and several conversations with a gentleman named Scott in the small town of Winton (near Merced) who agreed to sell his 1990 Mazda Miata for $1,000. So, she and Rob took a road trip.
"You see, the 'auto shop' classroom is a converted barn and can only fit a small car, but we knew it had to be a car the students could get excited about," Hill told me.
Wonderful job, Rachel and everyone involved. It's time the trades are brought back to all local schools.
Congratulations to Jo Anne 'Gigi' Kerr and her 40-plus students at the Proud to be Me Sewing School, for their successful fashion show, raffle and silent auction that raised $5,200.
"This year, I wanted to be able to give back to our community, choosing Rebekah Children's Services as the recipient of our donation," she told me. The event, held at Hecker Pass Winery, welcomed 150 friends and family.
Kerr said Christine Attebury was instrumental in getting the donations and running the raffle and silent auction.
Those suffering from diabetes in San Benito County can now tend to their disease without leaving the county.  The Barragan Family Health Care and Diabetes Center, an affiliate of Hazel Hawkins Memorial Hospital opened Sept. 10.
Thanks to a generous donation by Mary Ann Barragan, a grant from Monterey Peninsula Foundation, Hazel Hawkins Memorial Hospital and Hazel Hawkins Hospital Foundation, the Diabetes Center is complete and equipped and is the only one of its kind in San Benito County.
It offers a comprehensive multidisciplinary approach to the care of diabetes. The team, led by Medical Director and Endocrinologist, Dr. Michael Koteles, will consist of Aileen Wang, MD, Endocrinologist; Dina Casparro, DPM, Podiatrist; Janet VerVaecke, RN, BSN, CDE, CWCN, PHN, Certified Wound Care Nurse and Certified Diabetic Educator, and an LVN and medical assistants.
The center was made possible by a donation from Barragan, a longtime resident of Hollister, in honor of her late husband Ray Barragan, who suffered from diabetes for many years.
"Our center will provide personalized care, education, counseling and treatment," Koteles said. "We will be able to offer motivational programs, screenings, informative literature, seminars and outreach to improve the health status of our community." The center also has a kitchen where cooking demonstrations will be scheduled to teach patients about healthy eating.
Congratulations to the staff and owners of the Gilroy Dispatch for the newspaper's sesquicentennial anniversary last week. The newspaper turned 150 years old, and we wish our fellow local journalists the best in their celebration of a remarkable achievement.
Gilroy Life's competitor got its start as the Gilroy Advocate, which published from Sept. 12, 1868 to April 28, 1949. Years later it merged with the Gilroy Evening Dispatch, a six-day a week paper that began publication in 1925. In 2014, the Dispatch was purchased — along with the Morgan Hill Times and Hollister Free Lance — by the San Jose-based Metro Newspapers chain, headed by media entrepreneur Dan Pulcrano.
With a celebration of a century and a half, let's also celebrate how vital a free press is to protect the rights and freedoms of the American people.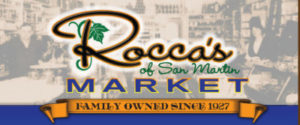 Robert Airoldi is the editor of Gilroy Life newspaper. If you have a story idea or an Around Town column item you want to tell him about, you can reach him at (408) 427-5865 or at editor@gilroylife.com.
Latest posts by Robert Airoldi (see all)