Published September 21, 2018 on GilroyLife.com
Learn how to be a better media consumer at a special talk during information literacy awareness month in October.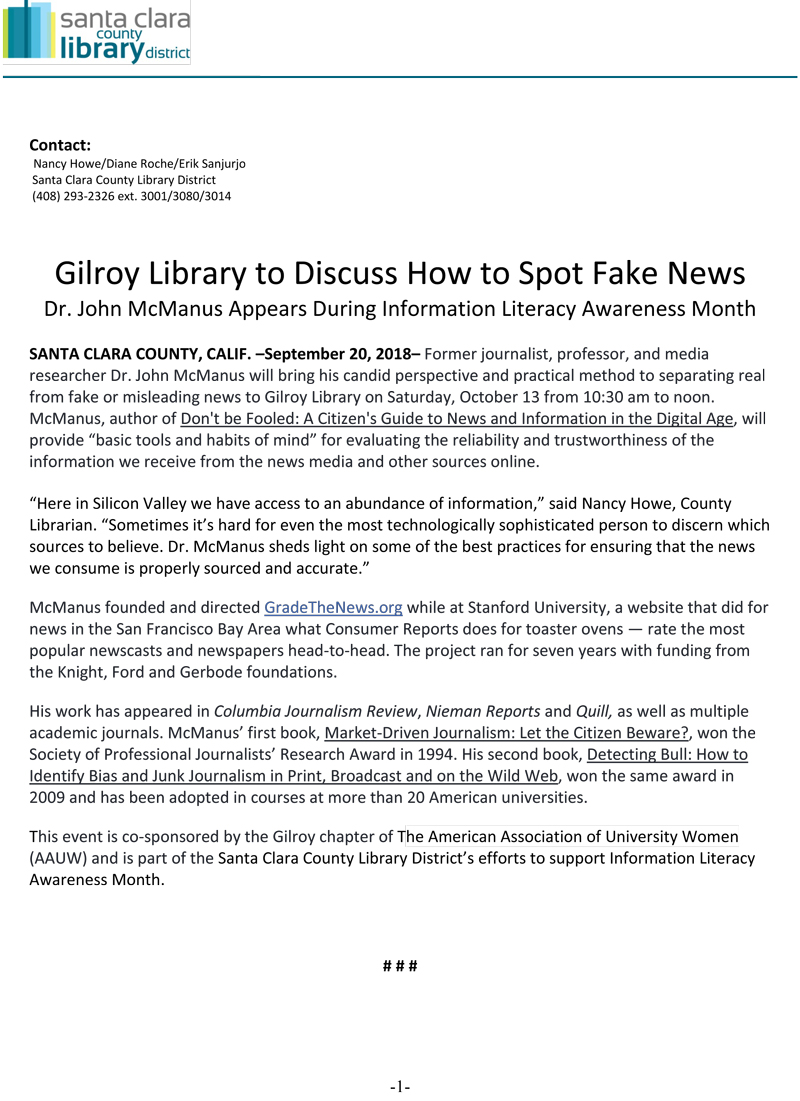 If you wish to send a Calendar Page item to Gilroy Life, please send your event's details to editor@gilroylife.com. If you have a good quality publishable photo or a flyer of the event, please feel free to send that to the same email address.

Latest posts by Calendar Editor (see all)