Published in the October 3 – 16, 2018 issue of Gilroy Life
What happens when you have a guitar that is no longer functional and it is too cheap to invest in repairing? My solution: donate it to local artist, musician and graphics designer Terry Guinn (his company is Graphix Gig) and let him perform his magic.
One day while on a weekend drive I found a cheap, but good looking, sunburst Global brand acoustic guitar at a garage sale in Morgan Hill. It looked good and the price was right so I bought it and when finally getting around to putting on strings, it was obviously not a guitar anyone could use. The neck was bending from the pressure of the tightened strings and it appeared to have a cracked brace inside. The distance between the fret board and the strings (which is known as the action) was close to half an inch apart.
When I mentioned it to Terry he said he had an idea. Last year he was commissioned to do a piece that became a wine rack made from a drum and it truly was a show piece for a charity event. When I told him I wanted to donate something, he said, "I want to make this guitar into a San Francisco 49er wine rack and then donate it to Operation Freedom Paws for their Paws & Patriots as a silent auction item and raise some bucks." A few weeks later he told me he is making progress on the wine rack guitar and it is almost done. The following week he showed me the finished product. It was beautiful! The rack held a couple of wine glasses and five bottles of wine. He obviously spent a good amount of time on the project, it looked great and was very functional. His idea of making it a 49er-themed piece was done deliberately to attract more bids. Quite a few people bid on it and the couple who won it were extremely excited to display it in their wine cellar.
I asked Terry what his next project will be and he said he is working on a San Jose Sharks-themed, player-signed guitar wine rack for the Sharks Foundation to use at their next Sampling With The Sharks wine tasting fundraiser event. He wants to make the guitar wine rack specific to a key Sharks player and have the player sign it and then the high bidder gets a photo with the player making it a very unique package. Maybe after that he will do a piece for the Warriors. Terry says he welcomes all ideas and can create something for your fundraiser. You can reach him by email at graphixgigart@gmail.com
On another note, I am looking forward to playing music at the inaugural Lotus Festival at Hecker Pass Winery Oct. 6 in Gilroy. Crystals, unicorns, tarot cards, psychics and metaphysical songs (whatever that is) will be on hand for this first-time South County event. For more information go to Facebook and search Lotus Festival/Hecker Pass Winery.
Travel the short distance to downtown Morgan Hill for some great local live music. The GVA Café at Monterey Road and Second Street is back in business with a newly remodeled music lounge and art gallery. The water damage has been completely repaired after an upstairs pipe burst, flooding the inside of the music space and forcing a two-month shutdown. The Chris & Friends Open Mic night is back in full swing Wednesdays. Stop in and check out the new digs.
Country music radio station KRTY along with DGDG.com will be adding a couple of shows for the wildly popular Song & Wine Concert Series at Clos La Chance Winery Oct. 18 & 19. Tickets are $30. Gates open at 6 p.m. All seating is on a general admission first-come, first-served basis. No outside alcohol but food and sealed water bottles are allowed and you are encouraged to bring a low back folding chair. There is a limited number of folding chairs and lawn seating is available for those who want to bring a blanket. For tickets go to eventbright.com or visit www.clos.com for more information on these and other live music events at the winery.
Got a music tip? Email harmonicaman1@yahoo.com.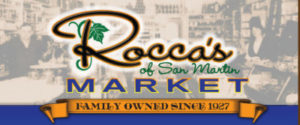 Mark Fenichel serves as the chief ad rep for Morgan Hill Life newspaper.

Latest posts by Mark Fenichel (see all)