Published in the October 17 – 30, 2018 issue of Gilroy Life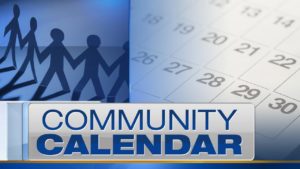 Ongoing
Women's Support Group
An eight-week personal study with other caring women healing from post-abortion. These are individual or group sessions. Details: (408) 847-8880.
AARP Safe Driving Course
A course for motorists 50 and older is taking place. Must call and register to get date and location. Participants will familiarize themselves with driver safety and new laws. No tests. Course, materials and instructor provided. There is a minimal DMV certificate fee. Details and to register: (408) 779-7117 between 1 and 7 p.m.
Mondays
Free Guitar Lessons
Free guitar lessons at the Gilroy Senior Center, 7371 Hanna St., from noon to 1 p.m. Details: (408) 846-0414.
Line Dancing Lessons
Line dancing from 7 to 9 p.m. at the San Martin Lions Club, 12415 Murphy Ave.
Celebrate Recovery
Group meets at 6:30 p.m. at South Valley Community Church, 8095 Kelton Dr., Gilroy. Details: (408) 848-2363.
Food Addict Meetings
Food Addicts in Recovery is a 12-step program for those suffering from overeating, under-eating or bulimia. Meetings are at 7 p.m., Advent Lutheran Church, 16870 Murphy Ave. Details: 800-600-6028 or www.foodaddicts.org.
Last Monday
Parenting Support Group
Join with other moms to learn, share and journey through parenting at 10 a.m. Details: (408) 847-8880.
Mon. & Thurs.
Duplicate Bridge
Games at 1:20 p.m. Mondays and 10 a.m. Thursdays at the Gilroy Senior Center, 7371 Hanna St. Details: (408) 921-8512 or email win.stone@charter.net.
Tuesdays
Ladies Golf Club
The Gilroy Ladies Golf Club is looking for new members. Details: (408) 779-0886 or (408) 776-7509.
Meditation Class
Each class consists of a short introduction, a 20-minute meditation, and a brief discussion. It takes place from 6:30 to 7:15 p.m. E-mail artofyogamorganhill.com, or drop by 16165 Monterey Road, Suite 200. Suggested donation $5. No one turned away.
Fourth Tuesday
Free Ukulele Jam Session
Have fun with an enthusiastic group of ukulele players at the monthly Gilroy Ukulele Jam, 6 to 8 p.m., at Old City Hall Restaurant, 7400 Monterey Road. All playing levels are welcome; free beginner lessons from 5:15 to 5:45 p.m.
Tues. & Thurs..
Community Closet
The St. Catherine Community Closet is open from 10 a.m. to 1 p.m. and the first Saturday from 10 a.m. to noon. Get free, gently-used clothing and household items, at 13570 Depot St., San Martin. Details: (408) 857-4516.
Every Wednesday
Student Recovery/Life Skills Class
"Life Hurts God Heals" is an eight-step program for middle and high school students providing life skills for students. Free classes take place from 6:30 to 8 p.m., at Cathedral of Faith, 7250 Forest St., Gilroy. Details: Suzie at (408) 497-2494.
Thursdays
Naranon Family Meeting
For family and friends affected by a loved one's drug abuse, these meetings take place from 7:30 to 8:30 p.m. at Gilroy First Baptist Church, 8455 Wren Ave.
4-H Meeting
Learn leadership and life skills at the Pacheco Pass 4-H meetings from 7 to 8 p.m. Details: email pachecopass4hclub@gmail.com or call (408) 824-8201.
Writer's Class
Creative writing class, no experience required, meets at 2 p.m. for 13 weeks, Merrill Gardens, 7600 Isabella Way. Details: Amanda Chiado at (408) 621-5114.
Third Thursday
Women in Touch
Women in Touch II invite others to renew friendships and make new friends. Meetings, which include lunch and lively entertainment, take place from 11 a.m. to 2 p.m., at the Gilroy Elks Lodge. The cost is $23, reservations required. Call Mary Saccullo at (408) 847-1964 or email msaccullo@aol.com.
Fridays
Friday Night Bingo
Doors open at 4 p.m. with early bird games starting at 6 p.m. at the VFW, 74 W. Sixth St.
Celebrate Recovery
Group meets at 6 p.m. for food, 7 p.m. for large groups and 8 p.m. for small groups, at New Hope Community Church, 8886 Muraoka St. Details: (408) 398-5107.
Poetry Readings
Join the poetry fun with the longest running group in South County area from 3:30 to 5 p.m., Gilroy Public Library, 350 W. 6th St. All levels welcome.
Late Evening Gym
Come to a safe space to play games and have fun from 6 to 9 p.m. at the El Portal gym, 222 I.O.O.F. Ave. Food is served. This program is for ages 13 to 19 though younger children are allowed if accompanied by a parent or sibling older than 18. A permission slip is needed if attending for the first time. Details: (408) 846-0460 or (408) 846-0313.
Saturdays
Ukulele Sunrise Jam
Players meet at 8:30 a.m. for an hour of jamming at Café 152 Bread Company, 60 4th St. They play songs from their past three songbooks, which are available at www.GilroyUkuleleJam.com.
Oct. 20
Halloween Beer Crawl
There will be 25 pour stations hosting craft breweries in Downtown businesses for this popular 21-and-older event. From 2 to 6 p.m., breweries will feature delectable craft beers from local and well-known craft beer producers. Costumes encouraged. Tickets are $30 and available at the Gilroy Downtown Business Association at (408) 842-0005 or email nancy@downtowngilroy.com.
How the United States Went to the Moon
Learn about how the country was able to land astronauts on the moon during the 75-minute presentation at 1 p.m., at the Wings of History Air Museum, 12777 Murphy Ave. Details: museum1903@gmail.com.
Miller Red Barn Family Fun Fall Festival
Showcasing the Miller Red Barn at Christmas Hill Park Ranch Side, the Miller Red Barn Association is holding an informal open house from noon to 3 p.m., at 7049 Miller Ave. The MRBA is raising money to rehabilitate the barn, built in 1891, by cattle baron Henry Miller. This free event will feature games for the children, 4H & FFA educational presentations, pumpkin painting, free children's books to the first 50 children younger than five, and much more. Details: teacherkathych@hotmail.com, or (408) 422-2869.
Coffee With the Mayor
Join Mayor Roland Velasco for Conversation and Coffee at 9:30 a.m. in the council chambers. Joining the mayor will be representatives from the Economic Development Corporation, Gilroy Chamber of Commerce and Visit Gilroy.
Oct. 24
New State of California The 51st State
Learn About a New State of California at a meeting at 7 p.m., at the Gilroy Veterans Hall, 74 W. Sixth St. Refreshments will be served. RSVP at newcalifornia51@gmail.com. Details: www.newcalifornia.com.
Oct. 27
Car Seat Safety Check
Get your car seat inspected by a certified Child Passenger Safety Technician from 10 a.m. to 2 p.m. and get a free ticket to Gilroy Gardens. The inspection takes place at Gilroy Gardens parking lot, 3050 Hecker Pass Highway.
Oct. 29
Best Tools for the Garden
Learn what tools can make gardening tasks easier from 7 to 8:30 p.m. at the Morgan Hill Library, 660 W. Main Ave. They will also discuss maintenance of garden tools. Presented by UCCE Master Gardener Glenn Lattig.
Send calendar items to editor@gilroylife.com.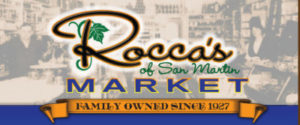 If you wish to send a Calendar Page item to Gilroy Life, please send your event's details to editor@gilroylife.com. If you have a good quality publishable photo or a flyer of the event, please feel free to send that to the same email address.

Latest posts by Calendar Editor (see all)