Published on GilroyLife.com on November 6, 2018
CLICK HERE TO PURCHASE TICKETS TO "AIDA"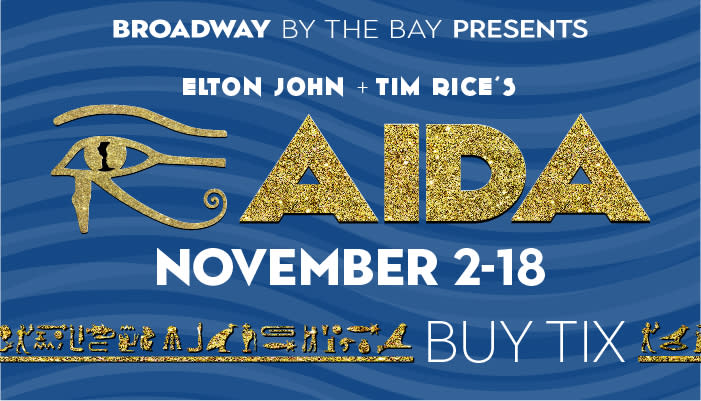 From the moment the curtain rises on Broadway By The Bay's production of "Aida," the momentum builds and holds the audience spellbound with the music and pageantry. Featuring music by Elton John with lyrics by Tim Rice, "Aida" premiered on Broadway in 2000 and won four Tony Awards including Best Original Score. Its 17 songs feature a mix of musical styles, ranging from pop to modern reggae, Motown to gospel and African.
The musical is based on Giuseppe Verdi's 19 century opera of the same name. It tells the tale of Aida, (Raquel Nicole Jete), a princess of Nubia, who is captured by the Egyptian army led by Captain Radames. Radames (Shaun Leslie Thomas) is betrothed to his childhood friend, Amneris. (Caitlin McGinty), daughter of the dying Pharaoh but finds himself attracted to Aida. As the plot thickens, the lives of the characters get complicated.
Musical Director Alicia Jeffrey leads an extraordinary orchestra accompanied by three keyboards that brings in the sound of 40 musicians. Director Jasen Jeffrey moves a talented cast all with voices to match. I was impressed by the interesting sets by Mark Mendelson as well as the beautiful costumes and intriguing head pieces by Merissa Mann. Equally delightful was the exquisite choreography by Nicole Heifer.
Don't miss this mesmerizing show. "Aida" will touch your heart and give you a moment of fine musical theater.
DETAILS: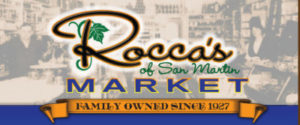 "Aida"
Where: Fox theatre – 2215 Broadway St. Redwood City
Through: Nov.18
Tickets: $44-$66
For reservations and information: (650) 579-5565 or www.broadwaybythebay.org

Camille Bounds is the theater columnist for the Morgan Hill Life and Gilroy LIfe newspapers. She has performed on Broadway and traveled around the world. She can be reached at: bounds17@gmail,com

Latest posts by Camille Bounds (see all)