State park reflects California's glory days of ranching
Published in the November 28 – December 11, 2018 issue of Gilroy Life
By Marty Cheek
The 60th anniversary celebration of the founding of Henry W. Coe State Park served as a family reunion of sorts for about a dozen descendants of the pioneer rancher whose name graces the South Valley region's 87,000-acre wilderness recreation area. Many recalled fond memories of Coe's daughter, Sada, who had the vision of the property being turned into a park for all to enjoy.
At the Nov. 10 event held at the park's headquarter entrance, many of the Coe family talked about their pride in the park and how it reflects the glory days of California ranching history. Their saga starts in 1892 when brothers Henry and Charles Coe purchased the Pine Ridge Ranch, located in the Diablo Mountain Range about 15 miles east of the then-village of Morgan Hill. In 1907, Henry's wife, Rhoda, gave birth to a boy named Henry Sutcliffe. In 1910, daughter Sada was born. As a child, she learned to rope and ride and tend the cattle on the family ranch – and developed a deep love for the land.
Henry W. Coe died in 1943 and the Pine Ridge Ranch was sold. Eventually, Sada purchased the property from the buyer and lived on the ranch until 1953. That year, she deeded the park to Santa Clara County to be used as a public park in memory of her father. The county had a difficult time managing the 12,230-acre wilderness property and the land was sold for $10 to California, which took ownership Nov. 10, 1958. Over the decades, various ranches were absorbed and Coe Park is now the second largest state park in California.
Sada had a loving connection with Henry W. Coe and the California ranching life he brought her into at Pine Ridge, said Peter Coe Verbica, Sada's great nephew who attended the 60th anniversary celebration.
"She really had a great appreciation for her dad," he said. "One thing that's she remarked about her dad was her dad's marksmanship. That's one of the many things that she really admired about her dad. Another thing she admired about her dad is that he had extraordinary penmanship."
Henry stayed a cowboy at heart, distrusting some of the early 20th centuries technologies, Verbica said.
"He didn't really warm up to the automobile right away," he said. "He would always have his horse saddled whether he went on it or not every day. It took him some time to adapt to cars."
Morgan Hill resident George Thomas's family owned a 2,000-acre ranch next to Pine Ridge and recalled that as a boy he sometimes met Sada Coe when he spent time working with his father on the Thomas Ranch. He remembered how she liked dogs and enjoyed working the ranch.
"She was very proper, but she was always friendly. She lived here alone, I don't know how long, but I was about 10 or 11 and we'd come up and see her," Thomas said. "She had a man's hat that had the brim cut off but was pulled down over her head all the time to make her look like a man…. She was a very nice person and she worked physically a lot."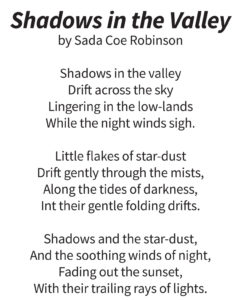 Verbica's sister, Pearle Coe Verbica Salters, recalled visiting as a child the elderly Sada who then lived on a house surrounded by an orchard on Mount Hamilton Road east of San Jose.
"When we were kids, we'd have lunch with her," she recalled. "And we'd bring Kentucky Fried Chicken and she'd be dressed in the buckskins. She smoked a cigarette with this cigarette holder. She was really unassuming."
When Salters was a student at Live Oak High School, she was given the honor of driving Sada's old two-door Cadillac to school from the family's San Felipe Ranch on Mt. Hamilton. She had fond memories of how gracious her great aunt was, even in her last days.
"When she was dying, I visited her in the hospital," Salters recalled. "She was just very thoughtful and she was thinking of us. And she asked, 'Have you had your lunch yet?' and she wanted to give us money and get some food. She was just a very dear person and very thoughtful. She was just very easy-going."
A spirit of adventure in connection with Pine Ridge Ranch seemed inherent in the family. Winnifred Coe, the daughter of Sada's brother, was sent by her parents at age 8 to live away from the family for three months on the ranch, Verbica said of his and Salters' mother. She would be in the care of Benny and Callie Nunez, a Cherokee Indian couple who maintained the ranch.
He shared an essay written by Winnifred in the Ponderosa newsletter put out by the Pine Ridge Association, a nonprofit organization made up of volunteers who collaborate with the ranger staff to operate Coe Park. In it, she tells of a dangerous encounter with one of the wild animals on the ranch.
The essay recalled her trip as a girl in an old Ford truck driven by her father, Henry Sutcliffe Coe. It went up the hills along a bumping, winding dirt road. "Will we ever get there?" she wondered. She recalled her heart jumping as the truck rounded the last bend and she first saw the rustic mountain cabin, barns and corral.
Winnifred soon found herself riding a gray mustang named Conejo. On one scorching July day, she and Benny stopped for lunch beside a stream. After quenching their thirst with the water, Winnifred observed Benny's three dogs suddenly start frantically yipping. The girl saw a huge mountain lion on a branch directly overhead. Aroused by the barking, it started growling at them. The big cat's long tail swished back and force, she recalled.
Ben grabbed the girl's hand when he saw the shadow of a second lion in the brush. With the prospect of making a $50 bounty from the state for a lion's kill, Benny followed it. After a three- hour period alone in the wilderness, Winnifred was relieved when she saw the caretaker and his horse with the cat's carcass. He allowed the girl to carry it on her horse back to the ranch where she watched him skin the hide.
The story of Verbica's mother and the mountain lion shows how people in the past made use of the lands — and faced its dangers with cowboy courage. Peter hopes to see Henry W. Coe State Park increasingly highlight that ranching culture in the future and serve as a lesson of personal independence and respect for all people. They are values the Coe family has always abided by, he said.
"Having grown up on a cattle ranch, we had cowboys and wranglers of different ethnicities and I feel anyone who has studied cowboy culture knows cowboys are multi-ethnic. They included Swedes, Mexicans, black Americans, native Americans," he said. "My hope is the park will continue to play a role as a place that has a wonderful outdoor experience but also encouraging sort of this multi-cultural and multi-ethnic connection. The education could strengthen the park's appeal to the Bay Area's diverse population. That's my dream."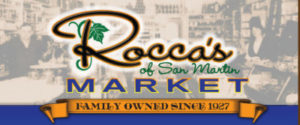 Latest posts by Marty Cheek (see all)