Group invites people of all faiths to help with Loving on the Homeless, seeks donations for those in need
Published in the November 28 – December 11, 2018 issue of Gilroy Life
By Marty Cheek
With Black Friday sales and other holiday distractions, it's often easy for people to forget the South Valley women, men and children without a place to truly call home. Dori Prado decided to change that. Her "Loving on the Homeless" event encourages residents this Saturday to get into the spirit of the season by showing acts of kindness, love and compassion.
Twelve years ago, Prado founded Living Above the Influence, a nonprofit to help young people and families deal with the challenges of drugs and other unhealthy influences. Over the years, she expanded the mission to create a South County Faith-based Community to encourage local religions to work together to make life better for others.
Prado hopes that locals — especially families with young kids — will take an hour or too from the holiday preparations and take care of those who are less fortunate at the Loving on the Homeless event that will take place from 11:30 a.m. to 3 p.m. Dec. 1 at San Ysidro Park at 7700 Murray Ave.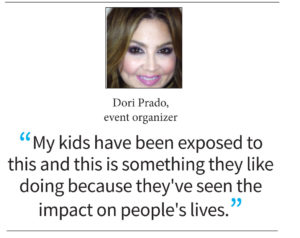 Various organizations will help out with the event including Foothill Community Health Center, Discovery Counseling Center, the Healthier Kids Foundation, Rebekah Children's Services, CARAS, and Second Harvest Food Bank to spend the day making life a little better for the homeless. Teenagers involved with Chill Out, a program through LATI, will also help out.
Playing a big role in helping put together the event are Danny Chavez from Star of David Church, David Whitaker from Morgan Hill Bible Church and Larry McElvain from Discovery Counseling.
"These three guys have been so key in helping to support the vision for South County Faith-Based Community," Prado said.
The homeless people will receive "Love Packs" that will include hygiene items such as toothbrushes, toothpaste, bar soap, shampoo, new socks, beanies and gloves and other items.
Their health is also taken care of with free flu shots, glucose screening, blood pressure, and dental screening. They'll also receive a free lunch of hot dogs, chips, water and other snacks.
As of Sunday Nov. 25, Prado was seeking donations for the event including brewed coffee and donuts, hot dogs and buns for about 300 servings, and about 400 water bottles. If someone might be interested in helping out financially or as a volunteer for the event, they can call her at (408) 390-9012 or email her at doriannprado@gmail.com
Prado estimates about 60 people live in the creek by San Ysidro Park, so that's why that location was chosen for the event. Many are teenagers or young adults, she said.
"There are young ones out there," she said. "I work with youth and they're my passion, so it really hurts my heart to see them homeless. It's heartbreaking."
Parents seeking a way to demonstrate to their youngsters that many other people are not as fortunate in life and build a sense of compassion are especially encouraged to participate in the Loving on the Homeless event, she said.
"I'm also encouraging families to take their kids out there," she said. "My own children and grandchildren will be out there volunteering. My kids have been exposed to this and this is something they like doing because they've seen the impact on people's lives."
Many kids during the holidays ask for expensive gifts so gaining an understanding of limited financial resources is a valuable lesson in developing their humanity, she said.
"Some children don't know the value of a dollar, so I think it's vital to bring kids out there to help support this event," she said.
People of faith will want to share in the Loving on the Homeless opportunity to practice the core message of religion, which is to help make the world a good home for all, she said.
"Churches might not want to get involved. It's hard for churches sometimes to work together, but I'm not giving up," she said. "We all serve somebody. I think the common value, whatever religion we are, is serving people with love and peace. And I'm holding on to that and I hope more churches will get involved."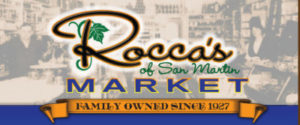 Latest posts by Marty Cheek (see all)