Park names after city planner Cydney Casper, who died in 2006
Published in the December 12 – 25, 2018 issue of Morgan Hill Life
Cydney Casper Park is named for an employee in the Gilroy planning office who died in a motorcycle accident in 2006. But hers is more than a name on a sign. It's a testament to a pattern of hard work, her dedication to the city and citizens of Gilroy, and a life that will continue to impact others for generations to come.
On a soft, early fall afternoon, wide blue skies stretch overhead, dotted with puffy cumulous clouds silently shadowing the tawny foothills to the north and the gentle, green slopes to the south. Play equipment, designed to showcase woodland features like tree trunks, toadstools, and squirrels, sits empty, for now. A visitor finds herself at peace, accompanied only by the sounds of a gentle breeze through the trees and her own feet as they amble up a concrete path to the top of an overlook. The setting is serene; the kind of place one might seek to be alone with their thoughts, yet perfect for meeting a new friend, should the opportunity present itself.
That's a fitting representation of the woman whose name the park bears.
Melissa Durkin worked with Cydney Casper for seven years. They both held the title of Planner II. Of her late friend and colleague, Durkin recalled, "She was wonderful. Very introverted and quiet, but that hid a very intelligent personality. She was very witty, too. You didn't necessarily get to know her right away because she was more reserved. But she was dedicated to her profession and had a high degree of integrity. Cydney was always looking at what was best for the city."
The 3.3-acre park is situated along Charles Lux Drive, across from Las Animas Elementary School. It features basketball and bocce ball courts, shade structures and seating, open lawn areas, and children's play areas. There are also fitness stations, some of which are wheelchair-accessible. The idea of making this beautiful space inclusive to all is another element indicative of the kind of person Casper was.
Bill Headley, parks and landscape supervisor, also worked with Casper on various projects. "Cydney did a wonderful job guiding the process through, letting everyone have their voice," he said. "She loved what she did, and you could see that in how she operated. Cydney was calm, cool, and collected. She would follow up with people. If they had a concern, she would seek them out and ask about their opinions. At the end of the day, these are political bodies, and you don't want someone unhappy. They want to know all the rocks have been turned over."
Durkin concurred, "She would do her best to make sure each project reflected best on the city of Gilroy and the developer."
In fact, she was an integral player in the development of the Glen Loma Ranch section of Gilroy, where the park is located.
"Cydney played an instrumental role in establishing awareness and consideration of the site's physical attributes, ensuring the developer work with the land to form a park unique to the characteristics of the neighborhood," said Gilroy Mayor Roland Velasco.
Her knack for making all parties feel their concerns were heard and considered was a special attribute. During her seven-year stint in the city planner's office, she was involved in some of the most impactful, and sometimes controversial, projects Gilroy has seen. One was the Glen Loma Specific Plan, a set of development guidelines for nearly 1,700 homes in southwest Gilroy. The goal was to reduce sprawl while creating vibrant neighborhoods. She was also involved in farmland preservation policies and annexation efforts. Those are the kind of projects that can rile up opposition, but the fact she handled those with a professional demeanor is an accolade well deserved.
"Gilroy has a consensus building style, and Cydney was on board with that," Headley said. "She would make sure everyone had a chance to comment. You felt you were heard, even if things didn't go your way. She was superb at helping build consensus. She kept relatively neutral but supported positions in the planning process. Cydney was the epitome of that staff person who represented the city. She shepherded all players to the end game."
It's no coincidence the details of the park resulted from careful consideration. Durkin said, "The design (of the park) occurred a few years ago. It came out of community meetings with residents. The idea was to maintain the rural woodland theme, trying to reflect the theme of the Specific Plan. But Cydney was an integral part of the Specific Plan, so it also reflects her."
Unfortunately, Casper's life ended Dec. 2, 2006. She had recently bought a motorcycle, returning to a hobby she'd enjoyed in college. She was riding with her fiancé in Salinas when a driver pulled out in front of her. The two vehicles collided, throwing Cydney from her bike. She suffered major head and internal injuries and died enroute to the hospital. She left behind two children from a previous marriage, a fiancé, and a group of colleagues who were gutted by her passing.
But, as a colleague, friend, mother, and now the namesake of a tranquil open space for children and families to gather and enjoy some of life's most precious moments, Cydney Casper's legacy lives on.
At 51, Casper was trying new adventures and doing things she'd enjoyed in the past, Durkin said.
"She was trying to spread her wings," she said. "It's tragic that her life was cut short, but I know she was out doing what she loved with the person she loved, and that has always brought me comfort."
In the quiet shade below a picnic pavilion, as the breeze whispers through the grass, in the smiles shared by two children meeting for the first time, Cydney Casper's presence will continue to be felt.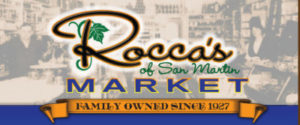 Donna Lane is a storyteller and San Jose native who earned her journalism degree at San Francisco State University. She lives in Gilroy with her family, who inspire her to celebrate life each day.

Latest posts by Donna Lane (see all)