Staff Recognized for Invaluable Service to the District
Submitted March 18, 2019 by Melanie Corona, Public Information Officer at Gilroy Unified School District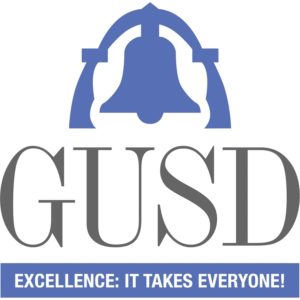 Gilroy, CA – The Gilroy Unified School District (GUSD) is pleased to announce and congratulate the award recipients of the Employee Recognition Program who will be honored at the March 21, 2019 Board Meeting by Superintendent Dr. Deborah A. Flores and Board of Trustees.
The honorees were chosen from GUSD's four bargaining units – Stuart Hults, California School Employees Association (CSEA); Vania Alvarez, Gilroy Federation of Paraeducators (GFP); Connie Mendoza, Gilroy Teachers Association (GTA) and Patricia Pelino, Management.
The vision and goal of the program, developed by Superintendent Flores and the Board of Trustees, is to recognize the valuable contributions to the District's students, schools and community by staff members. Unlike traditional programs, GUSD's program allows any staff member, regardless of position and bargaining unit, to nominate another staff person for their contributions and hard work.
Board President James Pace shared, "This program was established in 2017 and a wonderful way for our staff and leadership, as well as the community to recognize the individual who make our District such a great place to work.  We are proud of our employees every day and we are excited to celebrate them on March 21."
The review committee, comprised of representatives from each of the units, reviewed 45 nominations and presented four finalists to the District's seven-member Cabinet, who approved the recommendations made by the committee.
"As always with these types of programs, it was a difficult decision because so many of our staff make incredible contributions in their own individual way on a daily basis benefiting our students, staff and community.  I am thrilled with the four individuals who we are recognizing and am proud of their contributions to the District," stated Superintendent Flores.
March 2019 Award Recipients:
Stuart Hults (CSEA), Mechanic for the GUSD Transportation Department, nominated by Supervisor Trish Tice and colleagues Cory Samuelson and Fabiola Mateos Rivera, for 31 years of service to the District and his visible support for school bus drivers and the students of Gilroy Unified School District.
Vania Alvarez (GFP), Special Education Paraeducator atAscension Solorsano Middle School, nominated by Special Education teacher, Jenna Gutierrez, because she is the epitome of someone who gives herself to others and because she goes above and beyond to help foresee the needs of the students and staff.
Connie Mendoza (GTA), dual immersion third grade teacher at Rod Kelley Elementary School nominated by third grade teacher, Jennifer Roderick, for her patience and sense of humor that helps her team get through the tough days, as well as her willingness to listen to new ideas and ability to share great ideas.
Patricia Pelino (Management), Principal of Eliot Elementary School, nominated by Eliot Lit Facilitator, Reilly McBride for her drive to find ways to improve as a leader or improve her school site.  She is always striving for success and high achievement for all and models that attitude when speaking with colleagues and students alike.
For additional information about the Employee Recognition Program, please visit www.GilroyUnified.org/employeerecognition. Award nomination submissions may be viewed at www.GilroyUnified.org/awardrecipients

This guest column represents the views of the writer and not necessarily that of Gilroy Life. If you're interested in writing a guest column for this newspaper, please email the editor at editor@gilroylife.com.

Latest posts by Guest Column (see all)