GUIAS promotes positive character development
Published in the November 2 – 15, 2016 issue of Gilroy Life
By Marty Cheek
Young people in Gilroy, Morgan Hill and San Benito County have a better chance at a successful life thanks to Youth Alliance. The nonprofit organization works with organizations and government agencies to provide youth support services and after-school programs.
The group held its annual Change Makers fundraising dinner Oct. 15 in San Juan Bautista to recognize community members who have made a difference in helping children and teenagers. Among them were the Castellano Family Foundation and Javier Renteria, the recipient of this year's Youth Inspiration Award.
Renteria, 18, turned his life around after getting expelled from Hollister's San Benito High School as well as Santa Ana Continuation School for truancy. With the guidance of mentors through the Youth Alliance program, he decided to take his life seriously and study hard at Pinnacles Community School as well as take summer school courses to raise his grade point average. Next fall, he intends to go to Gavilan Community College and then transfer to San Jose State University to earn a degree in either business or teaching.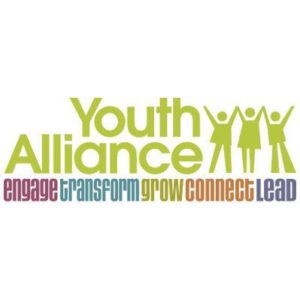 Renteria works between 25 and 30 hours a week doing janitorial and other services for Youth Alliance and also helping young people much like himself at Hollister schools.
"I really like the work the Youth Alliance does," he said. "Like with some of the case managers I had, they really had a big impact on me. They are people who understand you and give you their perspective, their points of views. That's what youths really need — people who understand how it really is and who can really give you their perspectives as well and understand that you struggle and are straight up and tell the truth."
Nick Rabago, who serves on Youth Alliance's board of directors, is active with the Guiding and Understanding Individuals in Achieving Success program that promotes positive character development in young people.
"About seven years ago, I came in contact with that program at San Benito High School when I started working there," he said. "We would send our most at-risk students and it would do wonders. They got better grades, better attendance, better behavior, and so it became a model program for our school. It really talked about kids keeping their words to themselves first and respecting themselves first and then respecting other people too."
"It's really about change and empowering kids to do the best that they can, kids who are under served," Rabago said. "There's this false premise that they have to be someone of color in order for us to serve them, and that's not true. We help anyone who needs help from us. We're not going to turn away someone based on what they look like or who their parents are."
DETAILS
How to get help: www.site.youthall.org/resources
How to help: Call (530) 637-5346 Ext. 13,
Latest posts by Marty Cheek
(see all)