Jeff Guenther is always looking for gently-used wheelchairs, other mobility equipment
Published in the June 14 – June 27, 2017 issue of Gilroy Life
By Marty Cheek
Jeff Guenther had a brother who fell in a pool as an 18-month-old toddler. A near-drowning victim, the boy lived in hospitals until he passed away when he was 13 years old.
That family tragedy inspired him to get involved with Joni and Friends. Recently, through the nonprofit organization's Wheels for the World program, he spent 10-days in Cuba where he and other volunteers helped people with physical handicaps obtain wheelchairs.
The owner of Gilroy-based South Valley Insurance, Guenther is a member of the West Hills Community Church in Morgan Hill. A few years ago, he was seeking a way to put his Christian faith into action beyond simply going to church. Joni and Friends seemed a perfect way to do so.
"I was around the disability world for a long time," he said. "I think I came across the organization through a church bulletin saying that they were looking for people who were willing to serve in Wheels for the World. I thought this might be the right fit for me, so I basically threw myself out there and signed up."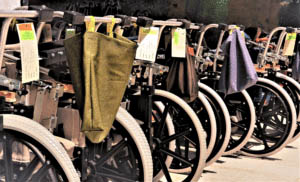 Joni and Friends was founded by Joni Eareckson Tada who as a Maryland teenager led an active life riding horses, hiking, tennis and swimming. On July 30, 1967, she dove into Chesapeake Bay after misjudging the shallowness of the water. She suffered a fracture between the fourth and fifth cervical levels and became a quadriplegic, paralyzed from the shoulders down. During her two years of rehabilitation, the young woman experienced anger, depression, suicidal thoughts and religious doubts. She found in faith the strength that helped her get through the crisis. In 1979 she started Joni and Friends as an organization for ministry in the disabled community throughout the world.
"Having her whole life ahead of her and having this new state to live in, trapped in a body like that, it took her years to get her mind around that new reality and deal with it and what her life had in store for her," Guenther said. "She finally came to grips with the reality that this is the new state of her life. Over many years she realized that she wanted to help others domestically and internationally. Through her life she has reached probably hundreds of thousands of people with disabilities in the U.S. and around the world."
Among the various programs Joni and Friends organizes is Wheels for the World, which provides the gift of mobility to people in need. Often, people are excluded from life in their communities because they have no way of moving around. Receiving a wheelchair empowers them to become part of their communities and villages, changing their lives forever, Guenther said.
In the past year and a half, Wheels for the World has taken the Gilroy resident to five nations where he worked with medical professionals to customize wheelchairs for children and men and women who were not be able to afford them. His volunteering efforts took him to the West African nation of Ghana in October 2015, El Salvador in February 2016, China in May 2016, Jordan in October 2016, and Cuba in March and April.
The gift of a wheelchair can significantly help improve the quality of life for an entire family, he said.
"In a lifetime of wages, they could never buy a wheelchair," he said. "If you can give them a wheelchair, you're giving them mobility. The child no longer has to stay at home but can go to school. The child (at school) no longer has to be fed at home, which is a burden on the family. The parent does not have to stay home with the child so the parent can now work. So it improves the family's situation significantly. It gives the child an education, it gives the child food, it allows the parents to work. Just a small thing like that is a great example of how far it can go in changing someone's lives."
Not just wheelchairs but other durable medical equipment is given to people, including walkers and canes. Guenther and other volunteers collect the wheelchairs and then take them to a shipping container where they are transported to other countries. About 200 chairs were shipped into Havana earlier this year and carried by trucks to Camagüey, the third largest city on the island, with a population of more than 300,000. A team of Wheels for the World volunteers then organized the equipment, cleaned them for re-use and fixed broken wheels and arm rests. People who needed the wheelchairs were examined by the medically-trained seating therapist to be fitted properly.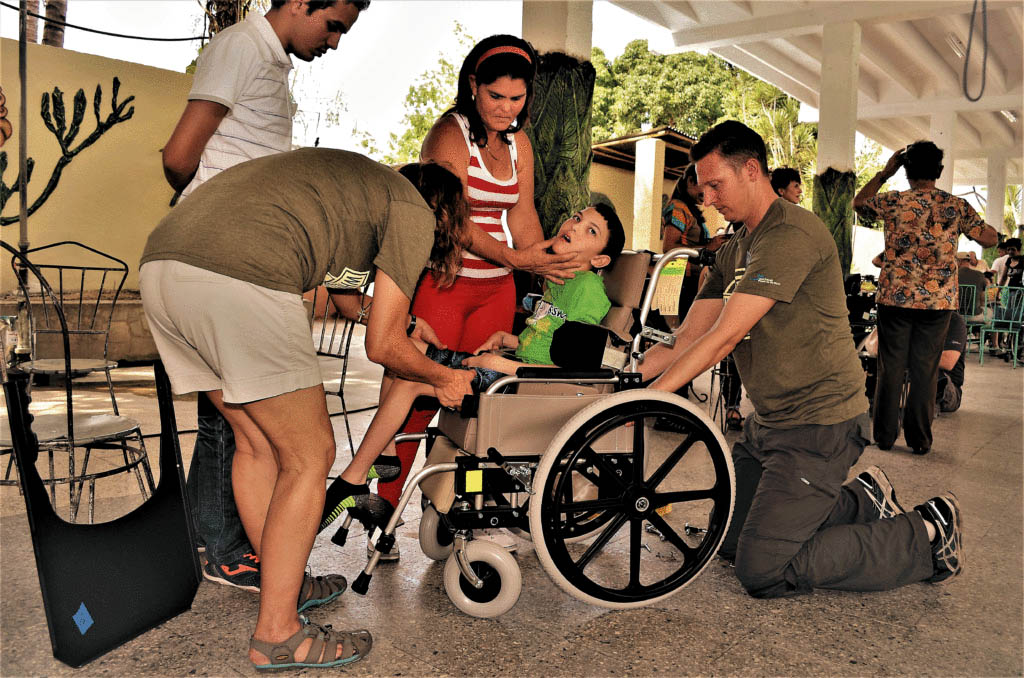 "A lot of it just comes down to adjusting the wheelchair to that person's size and physical limitations," Guenther said. "A lot of time there are creative things we need to do, such as cutting steel and bolting things, taking spare parts to make modifications to a chair. In some cases there is a lot of modifications we need to make to make the chair as useful as possible to the person who receives the wheelchair."
Guenther wants to get the word out that if anyone in the South Valley region has a gently-used wheelchair or other mobility equipment they might wish to donate to Wheels for the World, they should feel free to contact him.
"If you have a wheelchair, walker, cane or crutches, I'm available anywhere in the Central Coast to pick them up," he said. "I'll drive to pick to them up from people's homes or businesses."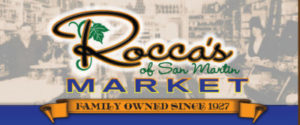 Contact: Jeff Guenther at jeffdguenther@yahoo.com
Latest posts by Marty Cheek (see all)