Mentors, partners and counselors aid students
Published in the May 30 – June 12, 2018 issue of Gilroy Life
By Staff Report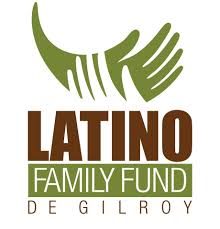 The Latino Family Fund's Youth in Philanthropy and Leadership Program is in two of Gilroy's middle schools, Ascension Solorsano and South Valley, and serves 65 students, grades 6 to 8. It is part of the Latino Family Fund that has been supporting and providing financial investment in Gilroy youth, along with other local nonprofits, since 2006.
The Latino Family Fund YIP Program was established five years ago and now has eight volunteer mentors who support young students, said Ernesto Olivares, chairman of the Youth in Philanthropy and Leadership Program. They work with the two counselors at each school who help deliver this powerful and unique program.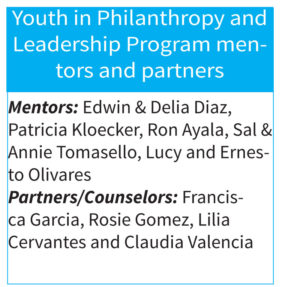 "Via grant giving, they meet about 10 times per year in the classroom with the students and guide them through the process of learning — through research — about local nonprofit organizations," he said. "They engage them and encourage them to advocate for those organizations they would support for the annual grant. In this process, they witness their growth, maturity, and assertiveness and, as a result, students become more self-confident."
The students ultimately solicit the finalists to submit a grant application and, after review and discussion, they are invited for interviews. Finally, they present those grants at the annual Gilroy Foundation Annual Meeting and Charitable Giving Presentation.
In addition to these meetings in the classroom, Latino Family Fund also provides two field trips annually for the students; one to a college or university and the other to a corporate campus. They visited Stanford, CSUMB, UCSC, Microsoft, and LinkedIn. Exposing these young students this early generates the confidence and excitement that they could very well attend one of these schools or work for one of these companies.
To date, YIP has awarded more than $9,500 to local nonprofits and awarded five grants totaling $2,500 at the Gilroy Foundation Grants Ceremony.
To find out more about the Latino Family Fund and/or Youth in Philanthropy Leadership Program, contact Ernesto Olivares at www.lffgilroy.org