Published in the June 13 – 26, 2018 issue of Gilroy Life
Why do some students succeed academically while others struggle? As a parent, former substitute teacher, director of Ciel's social and learning center, I have discovered various solutions to improve our students' academic successes. It is impossible to relay all information I have gathered from educators, parents, students and field research throughout the years, but I would like to share a few important tidbits in order to shine some light on a perspective for helping all students improve academically.
First, we must not label children into categories. Every day offers an opportunity for a young person (or anyone for that matter) to become more than they were the day before. Students with disabilities, or who struggle academically, can overcome many obstacles with the right encouragement and developed self-esteem. So, it is imperative the student does not cling to a label which may hinder them from advancing and developing into their full potential. Howard Becker's work on the "labeling theory" is an interesting concept which explains how negative stereotypes can become self-fulfilling prophecies.
Next, our children need to be guided. A student who has an adult or mentor to support them will sense a feeling of self-importance and encouragement. There are ways to gain this support: through their teacher, study groups with fellow students, a family member, friends who value education, and positive tutoring sessions.
Ultimately, motivation can make all the difference in the world. If a student is apathetic towards learning a new concept or subject, they cannot be forced to try. However, if a motivational interest is conceived and is of particular interest to the student, then the student's desire to learn will increase. I am not referring to the idea of "dangling a carrot." Motivation to finish a homework assignment or get a good grade in a class is not the final goal. True motivation for academic success is a vision, challenge or goal for the student to strive for, continually, throughout their academic career. The question for the student to answer is, "What will your education help you accomplish throughout your life?"
Students will discover their own strengths and weaknesses as they reach each grade level. It has become clear to me that there are fundamental necessities for academic success: positive self-identity, educational guidance through a support system, and a consistent motivation for self-improvement.
Diane Carini is the executive director at Ciel Community Services, a social and learning center. Visit www.cielservices.org.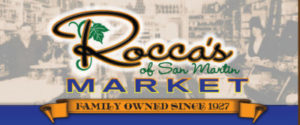 This guest column represents the views of the writer and not necessarily that of Gilroy Life. If you're interested in writing a guest column for this newspaper, please email the editor at editor@gilroylife.com.

Latest posts by Guest Column (see all)